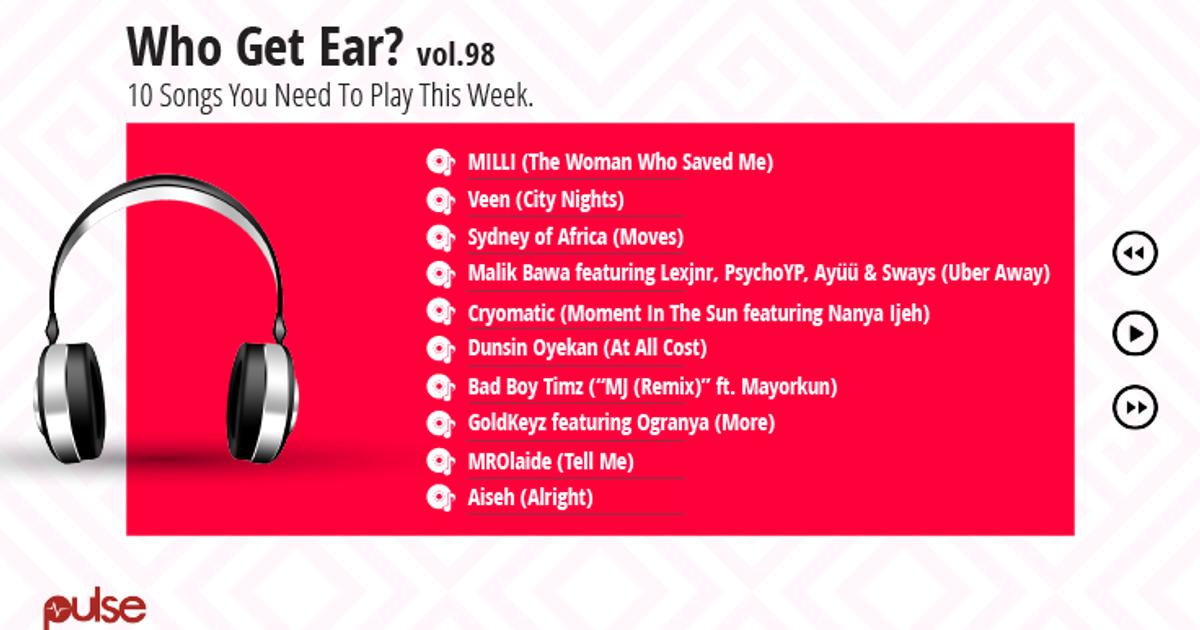 This week, we feature MiLLI, Veen, SyndeyofAfrica, Cryomatic and more.
Pick of the week: MILLI – The Woman Who Saved Me
Moment of the week: MILLI – The Woman Who Saved Me
Here are our picks of the week;
MILLI – The Woman Who Saved Me
MILLI was set to return with an album last Friday, but that never quite happened. Nonetheless, this single dropped and it documents losses and a roadmap to recovery. It's beautiful.
Veen – City Nights
To build up on a great start to 2020 that has seen Veen produce multiple songs as himself or part of the 44DBCollective, Veen drops a single with empirical views. It merges Trap and Emo.
Sydney of Africa – Moves
SydneyofAfrica takes a risk on 'Moves' and it works amazingly for him.
Malik Bawa featuring Lexjnr, PsychoYP, Ayüü & Sways – Uber Away
Just a few weeks after his collaborative EP with Marv OTM, Malik Bawa collaborates with other Abuja artists on a nomadic tale.
Cryomatic – Moment In The Sun featuring Nanya Ijeh
Coming off his seven-track EP, Transient, Cryomatic collaborates with the amazing Naya Ijeh on this EDM track with doses of R&B.
Dunsin Oyekan – At All Cost
Dunsin Oyekan will get his flowers one day. For now, we shall enjoy his deterministic Gospel number with power left in the hands of the creator.
Bad Boy Timz – MJ (Remix) ft. Mayorkun
This has been Nigeria's sleeper hit of 2020 far and this time, it gets a Mayorkun remix.
GoldKeyz featuring Ogranya – More
The opening track to an amazing five-track experience, Goldkeyz is aided by Ogranya to sell a dream.
MROlaide – Tell Me.
This pop song sees participation for MrOlaide.
Aiseh – Alright
Off his Gospel EP, Aiseh tale on this song is a positive tale of assurance that everything will be alright.