WATCH! Nasty C Gushes Over His Dad-Body After His Son's Birth
WATCH! Nasty C Gushes Over His Dad-Body After His Son's Birth. Nasty C, is basking in the glow of new fatherhood and has taken to social media to share his joy with fans, friends, and family.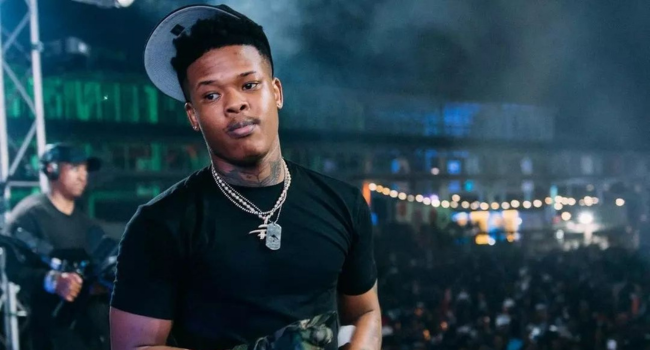 The rapper recently welcomed his first child, a son, and has been gushing over his newfound dad-body. Taking to Instagram, the rapper confidently shared his affirmations, proudly embracing his big belly as a testament to his role as a devoted father.
"Hi, my name is Nasty C I'm a new dad, this is my dad-body and I love it and I love myself and I'm happy and I love myself. I look great, I'm a strong black man, a strong father. This doesn't make me insecure at all, infact it makes me very confident," he said.
Nasty C and his long-time girlfriend Sammy Heavens welcome their first child Oliver and the rapper has never been this proud to become a father. During the media launch for his African Throne World Tour alongside Cassper Nyovest, the rapper from Durban opened up about the profound influence fatherhood has had on his approach to his music career.
"I've always taken it seriously, but I've always put fun in the forefront. I've always been the type of guy to say once this thing stops being fun I'm going to stop doing it. Now it's not like that any more. I'm trying to make music that will last forever more than ever. I want to leave something behind that he's going to be very proud of." He said.
As Nasty C continues to adjust to the demands of fatherhood, fans can expect to see more heartwarming moments and candid glimpses into his life as a doting dad.