WATCH! Nadia Nakai Cheers Kairo Forbes As They Rehearse AKA's "Jika"
WATCH! Nadia Nakai Cheers Kairo Forbes As They Rehearse AKA's "Jika." In a heartwarming display of togetherness, Nadia Nakai and the adorable Kairo Forbes, daughter of the late hip-hop sensation AKA, were seen rehearsing the iconic hit track "Jika" by AKA himself.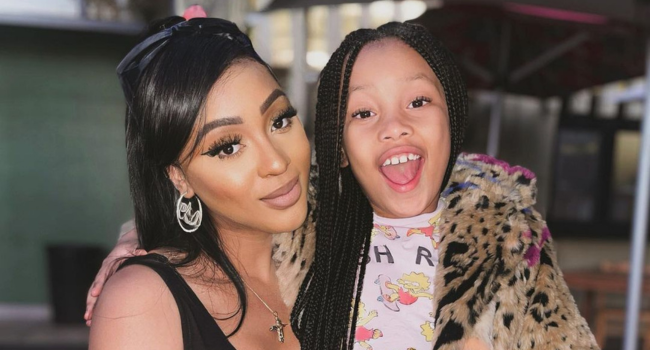 Nadia Nakai, known for her remarkable rap skills and dynamic stage presence, took to Instagram and shared a series of videos capturing the poignant rehearsal session. The posts quickly went viral, sparking a wave of nostalgia and heartfelt messages from fans of both AKA and Nadia Nakai.
In the videos posted by Nadia Nakai, Kairo Forbes can be seen enthusiastically singing along to the Jika lyrics, capturing the essence of the song and its significance. The heartwarming scene underscores the strong bond that the two share despite the absence of the person who brought them together.
Nadia Nakai, who had a romantic relationship with AKA, has often expressed her deep respect and admiration for the late rapper. She and Kairo were practising to get ready for the upcoming Joburg Day event, during which AKA's band will be performing a selection of the late rapper's tracks, including songs from his posthumous Mass Country album.
The 2019 hit "Jika," featuring Yanga Chief, was one of AKA's most popular tracks. Its infectious beats and catchy lyrics made it a chart-topper and an anthem for many South Africans. The song's celebratory resonance became even more pronounced considering AKA's cheerful character.