WATCH! Maglera Doe Boy X Toss Announce Music Collaboration
WATCH! Maglera Doe Boy X Toss Announce Music Collaboration. Whenever two hungry artists come together on a song, one thing to expect mostly is a banger and Maglera Doe Boy and Toss are on the verge of blowing our minds.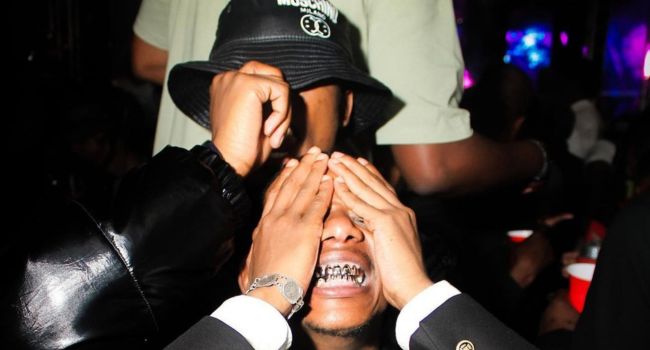 Taking from the Instagram Live shared by Hype Collector, Maglera Doe Boy and Toss were praising each other's musical craft. The two went on to share the good news with their fans announcing that they have a new song on the way.
"Let me tell you guys a secret, I won't tell you guys the name of the song. But me (Maglera Doe Boy) and Toss have a crazy song," said Maglera. Toss also confirmed Maglera's remarks saying; "yeah we have a wild one."
Toss and Maglera have been one of the most talked about rappers in the game as they have released some of the heavy hitters since their cameo. Recently, the Umlando hitmaker was offered an opportunity to work with one of the best in the game in K.O.
During an interview on PopCast Podcast, Toss said that he was honoured to work with K.O and he learnt a lot from working with the hip-hop veteran. However, Toss is not letting his foot off the gas as he aims to work with artists outside the country since he has worked with most of the SA rappers he looked up to.
"I have locked in a few (dream features) the one with K.O was one of them, he said. "I have one with Cassper. Then my dream feature right now is outside the country because right now I feel like I have done a song with Kwesta, K.O, and Cassper. I have one with AKA as well as a feature, he added. "So it's like everyone that I looked up to I have music with them, now I'm just like let's go out."