US Rapper Bas Confirms Another Live Performance In South Africa
US Rapper Bas Confirms Another Live Performance In South Africa. Excitement is brewing in South Africa as fans and music enthusiasts eagerly anticipate the upcoming live performance by none other than the renowned US hip-hop artist, Bas.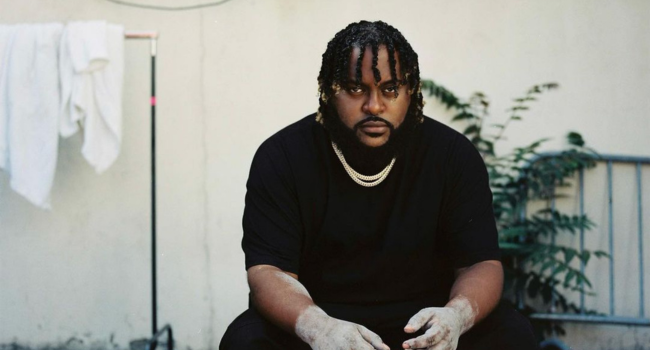 After his successful previous tour, which left fans craving for more, the Dreamville artist is set to grace the South African stage once again at the Rocking the Daisies. The rapper is promising an unforgettable experience that blends cutting-edge beats, electrifying energy, and a unique cultural exchange.
Bas confirmed his return to Mzansi on Instagram, thanking the organizers for their confidence in him to deliver a good performance for music fans. "SOUTH AFRICA I'm coming back for another year of curating and performing @rockingthedaisies !!!
"A million thanks to the Daisies team for allowing, and entrusting me to bring another group of talented artists I call friends with me. @thefiends x @staylow_official are excited to announce : @jidsv
@denzelcurryph @westsideboogie @mixedbyali @shadyblu @malikmoses.410 Much love to @heineken_sa @clxssicsonly @dale_deruig PS- the way the timeline is shaping up. this looking like my first show post-album release." Wrote Bas.
Bas' previous tour in South Africa was met with overwhelming enthusiasm from fans across the nation. His performances in major cities like Johannesburg, Cape Town, and Durban garnered widespread praise for their high-energy performances, seamless interaction with the crowd, and a deep appreciation for the local culture. Bas' ability to connect with his audience on a personal level, despite cultural differences, contributed to the success of his tour.
The South African music landscape has been a melting pot of diverse genres and cultures, with hip-hop steadily rising to the forefront. The country's unique blend of traditional African sounds, rhythm, and modern influences has given rise to a dynamic hip-hop scene that resonates with both local and international audiences. South African hip-hop artists have been making waves on the global stage, and collaborations with international artists like Bas further contribute to the genre's global recognition.