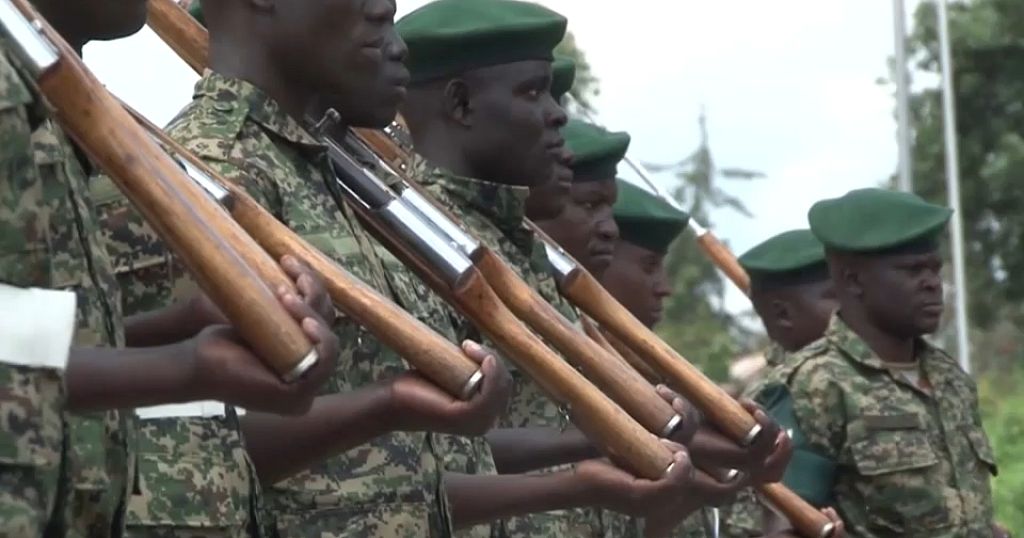 A contingent of one thousand troops departed Uganda on Wednesday heading to the japanese a part of the DRC.
The Ugandan troops shall be working underneath the regional East Africa Neighborhood pressure that features Burundi and Kenya.
A whole bunch of residents from each side of the border between Uganda and the DRC attended the flag-off ceremony.
Uganda's contingent is led by colonel Michael Hairoba. In his speech on the ceremony, he stated: "We're going as ambassadors of peace in Congo.
We're ready, we're educated, and are prepared for the duty".
The East African Neighborhood pressure is supposed to include M23 rebels who began assaults on Congo military positions in June final 12 months and occupied a number of areas.
Fashioned in 2012, the group attacked Congo and was overpowered by authorities troops. It had stopped assaults till final 12 months.