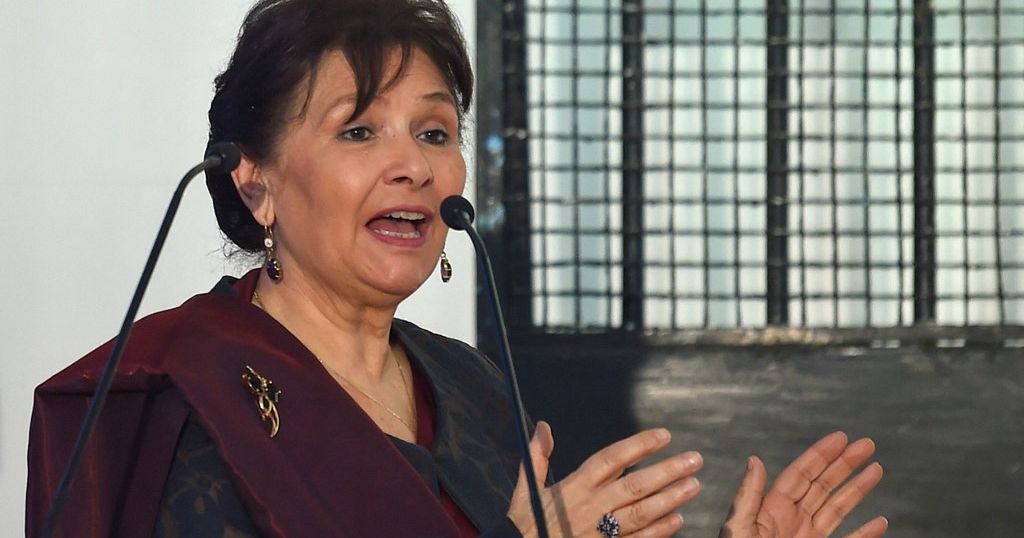 The Tunisian opposition chief Sihem Bensedrine introduced on Tuesday that she has been banned from leaving the nation after being charged in reference to an investigation right into a report by a physique she chaired on crimes dedicated below the dictatorship.
Created in 2014 within the wake of the revolt that ended the dictatorship in 2011, the Fact and Dignity Fee (IVD) was tasked with cataloguing violations dedicated by state officers between 1955 and 2013, a interval that covers the presidency of Habib Bourguiba (1957-1987), his successor Zine El Abidine Ben Ali (1987-2011), but in addition the post-revolutionary troubles.
On the finish of its mandate in 2018, the IVD drafted a voluminous report that was printed within the Official Gazette in 2020.
In a press release despatched to AFP, Ms. Bensedrine stated that since February 2021, she has been the topic of a judicial investigation for suspected falsification of this report.
She is suspected of getting acquired a bribe so as to add a paragraph accusing the Banque Franco-Tunisienne (BFT) of corruption, which she denies, in response to the assertion
Bensedrine was banned from leaving the nation after being summoned on Thursday by an investigating choose on the monetary and financial judicial centre, who notified her of her indictment for "acquiring unjustified benefits", "inflicting injury to the state" and "falsification", on the premise of a request from the general public prosecutor's workplace dated February 20, 2023, she stated within the assertion.
She expressed shock that the measures in opposition to her had been introduced on 17 February by a columnist "apparently near the Minister of Justice".
No touch upon the case might be obtained from judicial sources.
In its last report, the IVD, which interviewed practically 50,000 alleged victims and referred 173 instances to the courts, known as for the "dismantling of a system of corruption, repression and dictatorship" persisting inside state establishments.
Some 20 political, media and enterprise figures have been arrested in Tunisia since early February.
President Kais Saied, who assumed full powers in July 2021, has described these arrested as "terrorists" and claimed they had been concerned in a "plot in opposition to state safety".