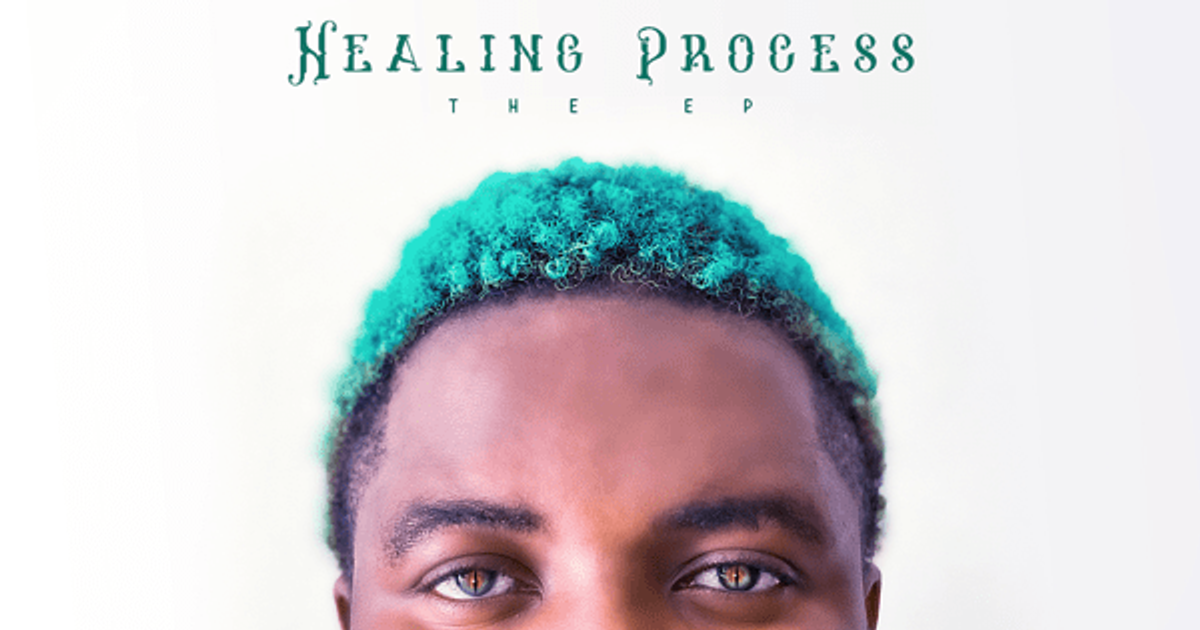 In 2009, Skales was a talented rapper from Kaduna State who graced the stage of Hennessy Artistry Club Tour alongside Mo'Cheddah, but Ice Prince won the competition. He was heralded as a prodigy then and after he signed to EME alongside Wizkid. Wizkid went on to become a global superstar and Nigerians gave Skales hell for it.
He kept on working, but Nigerians would always unfairly tag him as, 'The blown artist who went back to being upcoming.' The songs were good, but he completely got off the rap lane and started singing. Since then, he's found his own success in his own right, performed on some major stages, gotten celebrated across Africa and more importantly, built his mom a house.
Yet, Nigerian music fans would never let him rest with questions and doubts, 'What happened to Skales?' while judging him against the careers of his peers. Thus, Skales and his team try to tell us that Healing Process is where Skales speaks his truth and revels in the pop maelstrom of it all, but that's not quite the case.
Breakdown
'God Is Good' is a lo-fi Afro-pop song with subtle hints of Hi-life which Skales uses to appreciate God. In that chat with Victor Okpala, Skales says he wrote it about a friend who went through a tough time in his personal life. As good as the song is, it's too long at four minutes.
'Badman Love' is an Afro-Dance love song which Skales dedicates to a faceless woman whom he is in love with. 'Selecta' is a pop song with a come-up story at its centre. That come-up story also co-opts themes of enjoyment after success. The "Wait for your love o Erima" betrays the conscious brand the album got though. It also disrupts that come-up story.
'Done To Me' is a story of a one-sided love affair aboard an Afro-pop song. 'On Your Side' is an Afro-house record on which Skales makes solemn promises to a woman. 'Loko' is such a soothing and beautiful record and it sees Skales at his best, rising above pop synths to deliver vibes above a sonic cruise.
The topic doesn't really matter, it's all about that beat and how Skales's flows and delivery fit right into it. So beautiful! 'A'Lagos' features Ice Prince and MC Makopolo, and it's a vindictive track at Skales' critics who constantly pelt him with stones of expectation and ridiculous criticism. Here, Skales gets boisterous with copious braggadocio.
He raps, "If you ain't doing better than me, then you need to shut up..." Ice Prince compliments like Ice Prince does and the track is the greatest representation of the branding that Skales and his team try to give this EP.
Final Thoughts
The songwriting and execution of this EP don't match the conscious branding it got. The branding often gets mysterious as the pop-themed music resonate. Conscious branding to bodies of work requires great articulation and cohesion in the music, so the message gets adequately passed across. That didn't quite happen here.
If anything, Healing Process EP sounds and feels like any random pop record out there. The conscious branding for this EP feels like an afterthought and that branding is betrayed by the music itself. While conscious music can make people dance, it mostly makes people think and emote. This EP only makes people dance, not emote or think.
While the creative phase of this EP might have been created by a somber Skales, the music itself was created with the soul of a pop artist, not one who wants people to hear his message. Nonetheless, it features better songwriting than the average pop record.
This EP could have done without that conscious branding. As a pop record, it's not quite exceptional, but it's not poor either. 'Loko' could really do well in the UK and the Americas with the right feature on it.
While not poor, some of the pop sounds were not quite exceptional either, so the music gets caught in a riptide of mixed execution despite having great branding. Some of the songs on this EP also sound ever-so-slightly monotonous.
Credit to Skales for always attempting to sing in Yoruba though, props for creativity and work ethic to see it as a necessity.
Ratings: /10
• 0-1.9: Flop
• 2.0-3.9: Near fall
• 4.0-5.9: Average
• 6.0-7.9: Victory
• 8.0-10: Champion
Pulse Rating: /10
Tracklist: 1.2/2
Content and Themes: 1.2/2
Production: 1.3/2
Enjoyability and Satisfaction: 1.2/2
Execution: 0.6/2
Total:
5.5 – Average