The Big Hash Finally Announces "HEARTBREAK HOTEL" Album Release Date
The Big Hash Finally Announces "HEARTBREAK HOTEL" Album Release Date. The Big Hash has finally delivered as per his promise that he will feed his fans with new music. The rapper is now on the verge of joining a long list of SA rappers who are dropping new albums this year.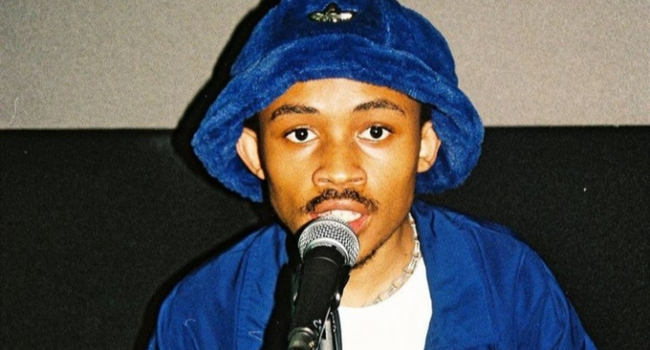 Taking to Instagram, Hash finally announced the release date of his long-awaited body of work. The rapper admitted that he took time making his sophomore album. After four years of working on the project, Heartbreak Hotel will be available on music DSPs on the 21st of July 2023.
In the interim, the Pretoria-based rapper has released a lead single titled "CLOWN" in a bid to share with his fans what they should expect from his body of work. "It took 4 years to finish this album, but it was definitely worth every damn headache. The most raw and uncut form I've ever been. Patience is key" 🔑
"This is the official artwork for my sophomore album "HEARTBREAK HOTEL" 💔Pre-save link for the official lead single "CLOWN" available in my bio. Out everywhere July 21st!" He wrote.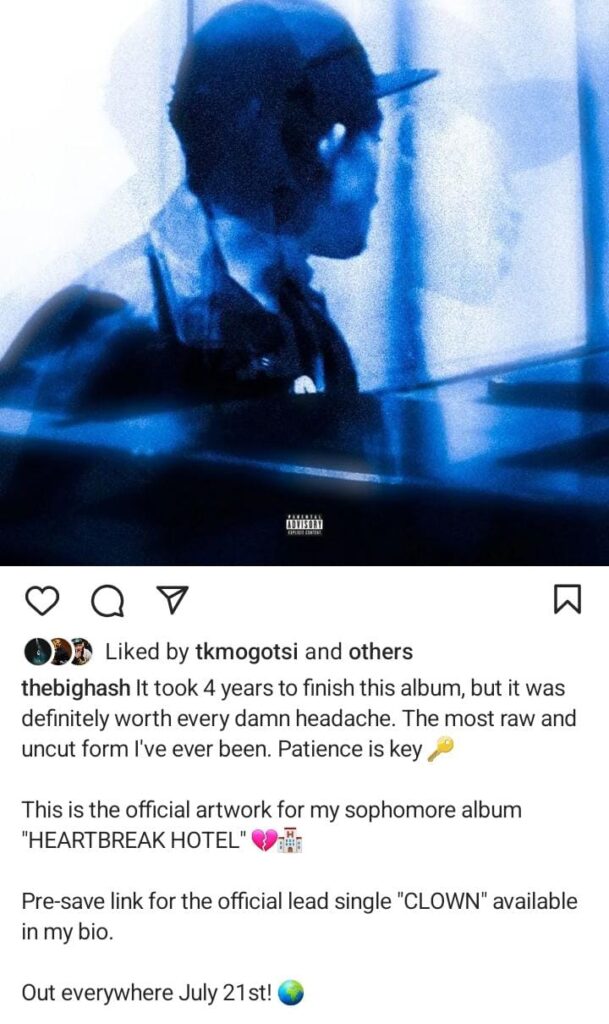 With fans expecting a good project from Hash, he revealed that the next album has the finest music he has ever recorded. The rapper said that it has been a draining process making the album, but worth the effort.
"It's been draining, but one thing I can say, I'm actually very satisfied because it had to happen the way it went down," he said. "Four years dawg, it took me a very long time to get to that point, but I'm fortunate, I'm very happy that all of this punned out and if anything I'm pretty impressed with the amount of patience it has taken to get here," said The Big Hash.