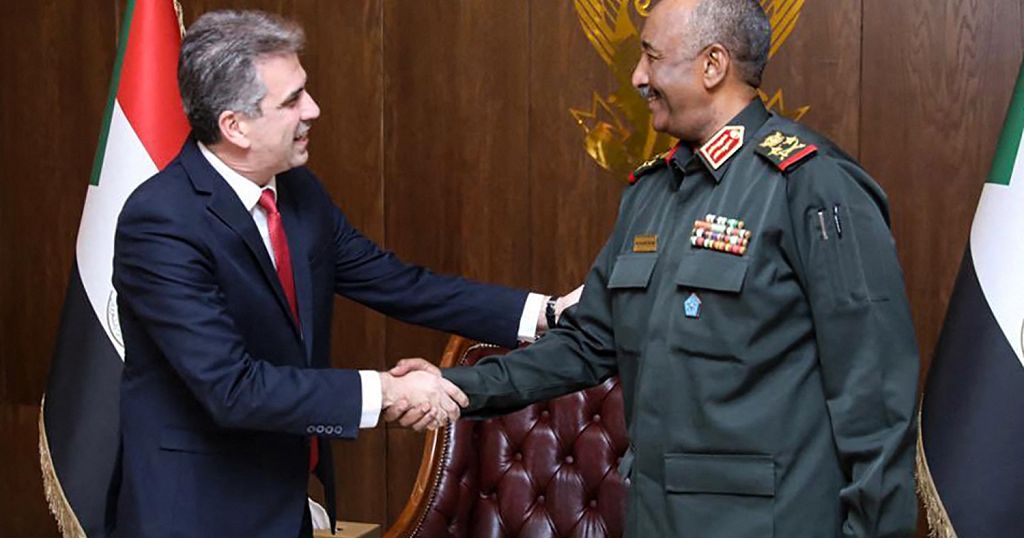 Sudan's army ruler Abdel Fattah al-Burhan met with Israeli International Minister Eli Cohen, Thursday (Feb.02).
The unprecedented one-day go to by an Israeli official to the African nation ended within the announcement of a future peace settlement. Sudan and Israel will transfer in direction of normalising relations.
"Lower than an hour in the past, I returned from Khartoum. I'm joyful to announce that as a part of the go to, we agreed to signal a peace treaty between Sudan and Israel. Sudan is an Arab, Muslim, and strategic nation for Israel."
"As we speak we got here again with three yesses: Sure, to recognizing Israel, sure to negotiating with Israel, and sure to peace with Israel," Cohen added.
International Minister Cohen stated he expects relations to be formalised by the tip of the 12 months, however not earlier than Sudan appoints a civilian government to replace Burhan's caretaker army regime.
The three yessses level again on the 'three nos' decision by Arab nation that dedicated again in 1967 to not make peace with newly based state of Israel nor acknowledge or negotiate with it.
The1967 Six-Day Struggle between Arab nations and Israel noticed the latter illegaly occupy swathes of territory.
Khartoum in January 2021 formally agreed to normalise relations with Israel in a quid professional quo for the USA eradicating it from its checklist of "state sponsors of terrorism."
On Thursday, Chadian President Mahamat Idriss Deby Itno opened his majority-Muslim nation's embassy in Israel, 4 years after the nations renewed ties following a decades-long rupture.