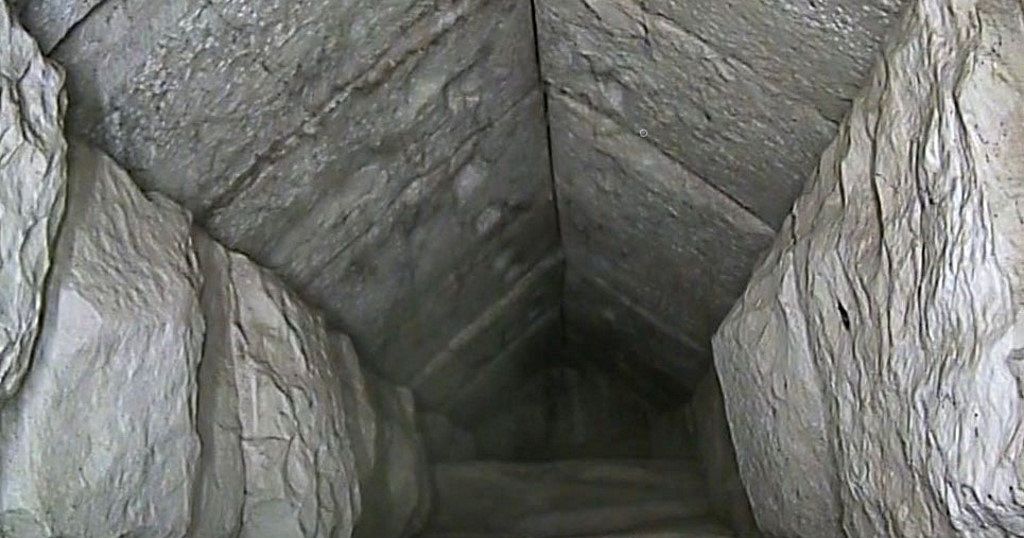 Scientists have found a hidden passage inside Egypt's Nice Pyramid, the authorities introduced on Thursday, a part of a seven-year worldwide analysis challenge.
The passage is 9 metres (30 ft) in size and greater than two metres in width, the antiquities ministry mentioned in a press release.
Egypt's Tourism and Antiquities Minister Ahmed Issa advised reporters on the historic website in Giza also called the Khufu, or Cheops, pyramid, that the "gabled hall" with a triangular ceiling "was discovered on the northern face of the Nice Pyramid of King Khufu".
The invention was a part of the ScanPyramids challenge, launched in 2015 as a collaboration between main universities in France, Germany, Canada and Japan and a bunch of Egyptian specialists.
Archaeologist Zahi Hawass, Egypt's former antiquities minister, heads the committee supervising the challenge, which makes use of superior expertise to visualise hidden elements of the pyramid's inside with out having to excavate it.
The expertise is a mixture of infrared thermography, muon radiography imaging and 3D reconstruction — all of which the researchers say are non-invasive and non-destructive methods.
The Nice Pyramid is the most important in Giza, standing 146 metres tall, and the one surviving construction of the seven wonders of the traditional world.
Constructed some 4,500 years in the past, it has three identified chambers, and like different pyramids in Egypt was meant as a pharaoh's tomb.
Hawass advised reporters on the pyramid on Thursday that "there's a nice chance… the tunnel is defending one thing. In my view, it's defending the precise burial chamber of King Khufu."
In 2017, ScanPyramids introduced the invention of a passenger plane-sized cavity, the primary main construction discovered contained in the Nice Pyramid for the reason that nineteenth century.
***AFP***