Rashid Kay Celebrates Hip-Hop As It Turns 50 Years Today
Rashid Kay Celebrates Hip-Hop As It Turns 50 Years Today. Hip-hop is a cultural phenomenon that revolutionized the music industry and transcended generations, celebrating its 50th anniversary today.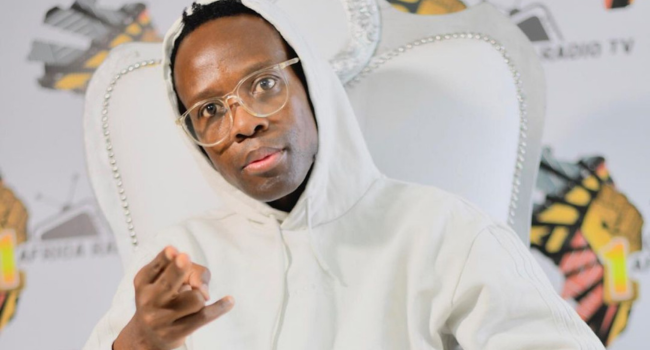 This monumental milestone provides an opportunity to reflect on the genre's incredible journey, its influence on global culture, and the artists who have shaped its evolution. SA veteran rapper, Rashid Kay is one of the pioneers of hip-hop in South Africa who have propelled the game in South Ah to the highest level for over a decade.
Taking to Twitter, Rashid expressed his excitement in celebration of the rap culture's golden jubilee anniversary. "Happy 50th Birthday to Hip Hop Since: 11 August 1973," tweeted Rashid Kay. The rapper also attached his tweet with a picture eulogizing the rap culture as an expression of his love for the Hip-hop culture. "I FELL IN LOVE WITH HIP HOP WHEN I HEARD…" Read the post as he lure his followers to share and conversate what made them fell in love with the genre.
In the spirit of celebrating the Hip-hop culture's milestone, Rashid Kay announced this year's Back To The City hip-hop concert. The event will take place on the 7th of October 2023 in Johannesburg as the event celebrates 17 Years of representing the rap culture on the big stage.
Emerging from the vibrant streets of the Bronx, New York City, in the early 1970s, hip-hop arose as a creative expression of African American and Latinx communities. Rooted in the four pillars – MCing (rapping), DJing, breaking (breakdancing), and graffiti art – hip-hop was more than just music; it was a cultural movement. Its innovative blend of beats, rhythm, and lyrical prowess quickly captured the hearts of young people seeking a voice to articulate their experiences.
As hip-hop reaches the half-century mark, its impact on global culture cannot be overstated. From its origins as a local movement in New York City, it has grown into a worldwide phenomenon that transcends geographical boundaries. The genre's influence is evident in fashion, language, dance, and even politics.