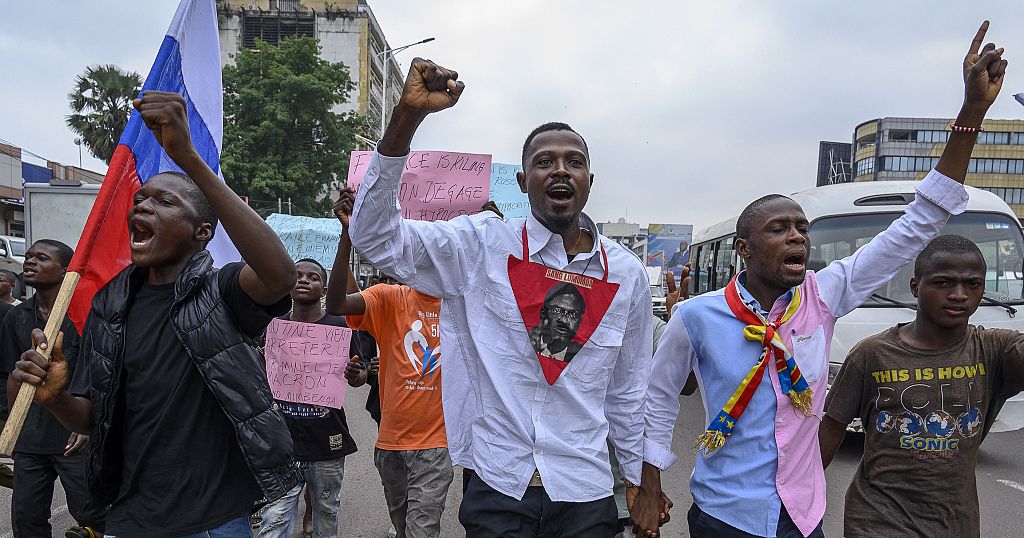 Police cracked down on a march protesting towards Emmanuel Macron on Saturday because the French President visited the Democratic Republic of Congo aimed toward renewing frayed ties with Kinshasa.
Most of the protesters held up Russian flags and one requires "assist to Mr Putin", with anti-French sentiment working excessive within the area and Russian and Chinese language affect rising.
"We marched towards the French president due to his help for the Rwandan military, we do not need him in our nation, however sadly we had been chased by the police, I fled and different demonstrators had been arrested," mentioned Emmanuel Jules Kayembe, activist of the 'amis de Bruno Mimbenga' group.
Anti-French sentiment runs excessive in some former African colonies because the continent turns into a renewed diplomatic battleground, with Russian and Chinese language affect rising.
On Thursday Macron mentioned the period of French interference in Africa had ended and there was no need to return to the previous.