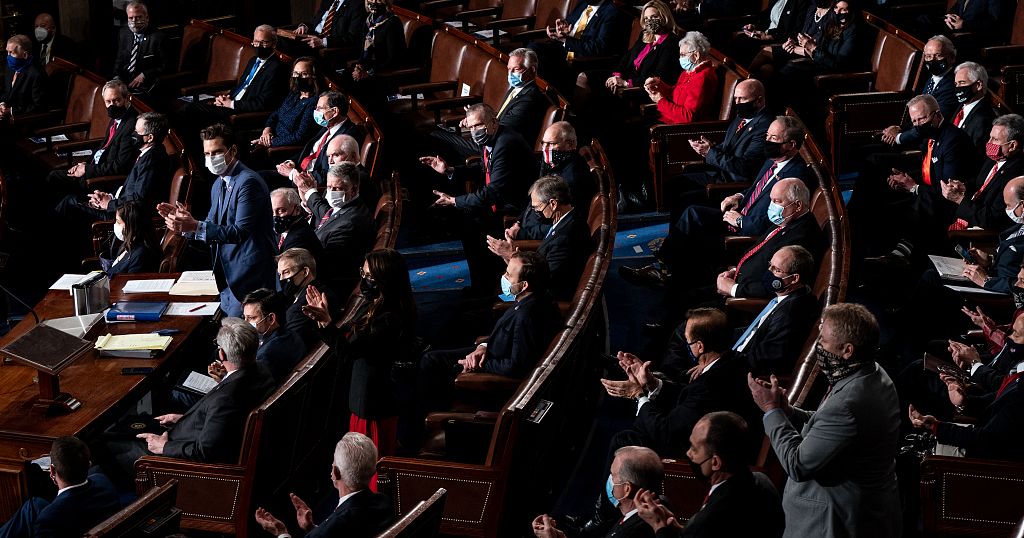 The US Capitol Building is on lockdown as President Donald Trump supporters broke into the building following violent clashes with police.
Trump supporters are protesting the outcome of the November presidential election as lawmakers had gathered to confirm the election of Democratic President-elect Joe Biden.
Hundreds of demonstrators, who had gathered to support Trump's claims of election fraud, pushed through a fence behind the Capitol building.
"To those storming the Capitol – I am on the House floor and I will not be deterred from upholding my oath, under God, to the Constitution by mob demand," wrote Republican Representative Chip Roy on Twitter.
The ongoing special House and Senate sessions have been recessed.
Some Republicans are trying to overturn the results in some states but lack sufficient support
Vice-President Mike Pence said he would not block the certification of Biden as president-elect, despite demands from Trump.
Earlier on Wednesday, Trump addressed thousands of supporters in Washington DC and said "we will never concede".
He later urged peace on Twitter:
_"Please support our Capitol Police and Law Enforcement. They are truly on the side of our Country. Stay peaceful!" he said. _