PEPE hype waning, this meme coin has raised over $6.2 million in presale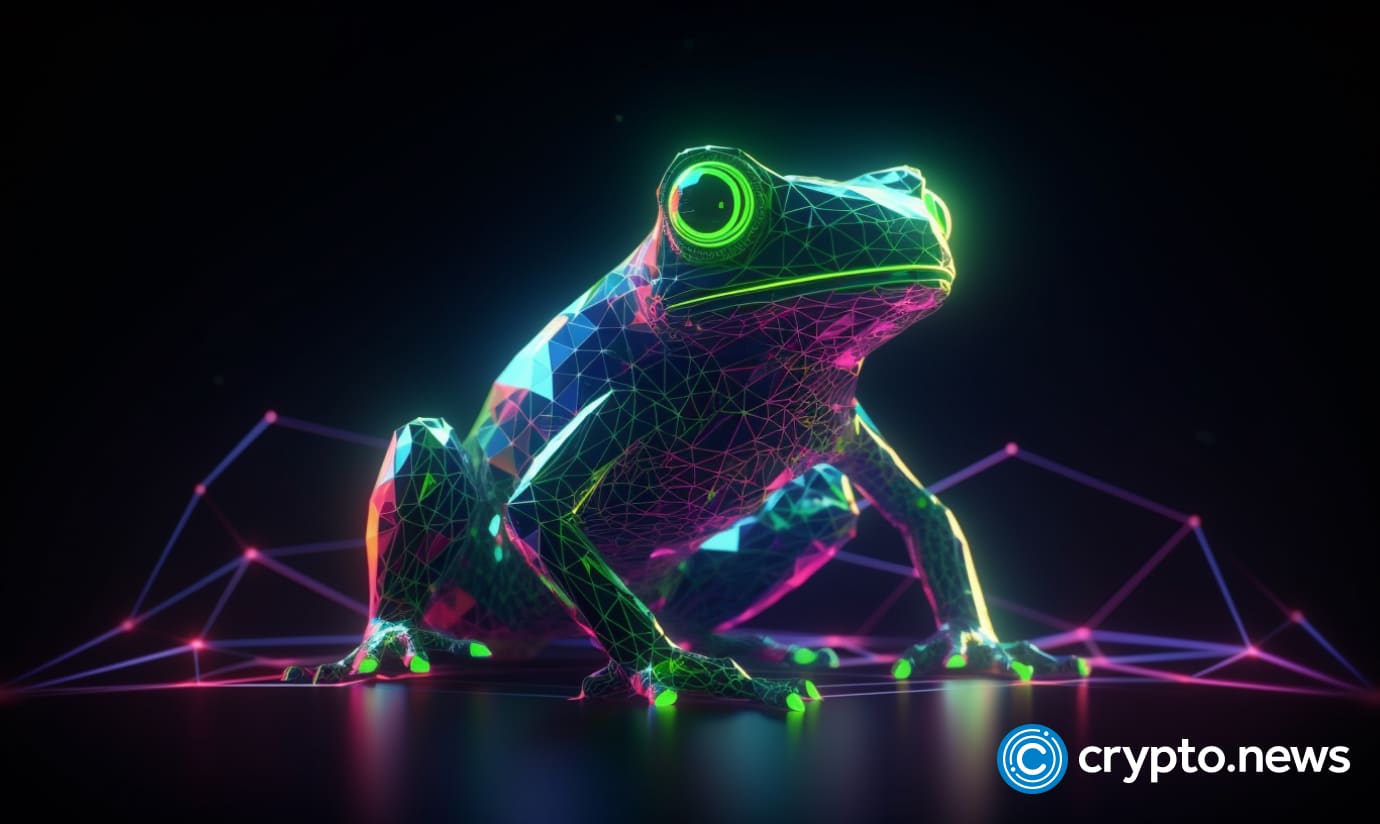 In recent years, there has been a significant surge in the popularity and growth of meme coins. These coins, inspired by internet memes, are now an important part of crypto because of their perceived potential for growth.
One such example is the PEPE, which was popular after launch. However, PEPE's excitement has subsided, and a new meme coin project, DigiToads, is taking over.
In the ongoing presale, DigiToads has raised over $6.2 million.
DigiToads raises over $6.2 million in presale
DigiToads has gained popularity due to its unique features that set it apart from other meme coins. A significant factor is its blend of humor and practicality.
DigiToads is a unique and light-hearted meme project that draws inspiration from toads instead of the more common frog themes. The project has a dedicated community has contributed to a presale funding of over $6.2 million.
As a meme coin project, TOADS', DigiToads native token, could rally by the end of the year. For this potential, investors are closely monitoring TOADS.
Moreover, DigiToads boasts utility features that include play-to-earn (P2E) and stake-to-earn capabilities. There is also a metaverse called "The Swamp" and a P2E game.
Players have fun and can earn rewards. Additionally, they can compete in the Swamp arena, engaging in battles with other players.
The project also plans to host the TOADS non-fungible token (NFT) collection as a stake-to-earn platform comprising 3,500 unique non-fungible tokens.
By staking these NFTs on the platform, users can earn rewards from the staking pool, potentially providing a source of income and returns.
The DigiToads presale is ongoing and is at stage 9, with a scheduled end date on Aug. 15.
In the current stage, TOADS is available for $0.047, and investors can participate.
At the same time, TOADS can be bought using major cryptocurrencies as accepted payment methods.
Pepe declines as initial hype wanes
PEPE surged shortly after its launch, primarily due to its association with well-known meme coins like Dogecoin and Shiba Inu.
Inspired by the internet meme "Pepe the Frog," the coin's playful appeal resonated with many, contributing to its initial rapid growth.
However, like many meme coins, PEPE prices and hype later crumbled.
It became clear that the coin had no real-world uses to support its value, and its price was mainly based on its popularity rather than any practical purpose.
This caused the excitement around PEPE to slowly fade away, resulting in a decrease in its value. Subsequently, investors turned their attention to meme coin projects that had actual real-world applications, which in turn fast-tracked PEPE's decline.
Final thoughts
The meme coin sector continues to experience changes and developments, as observed by PEPE's declining popularity and the rising success of DigiToads, which has had a significant impact on the crypto landscape.
DigiToads' combination of playful appeal and utility features has played a role in its success and positioned it for further growth following its launch.
The project's presale is in progress, and interested participants can find more information.
Disclosure: This content is provided by a third party. crypto.news does not endorse any product mentioned on this page. Users must do their own research before taking any actions related to the company.