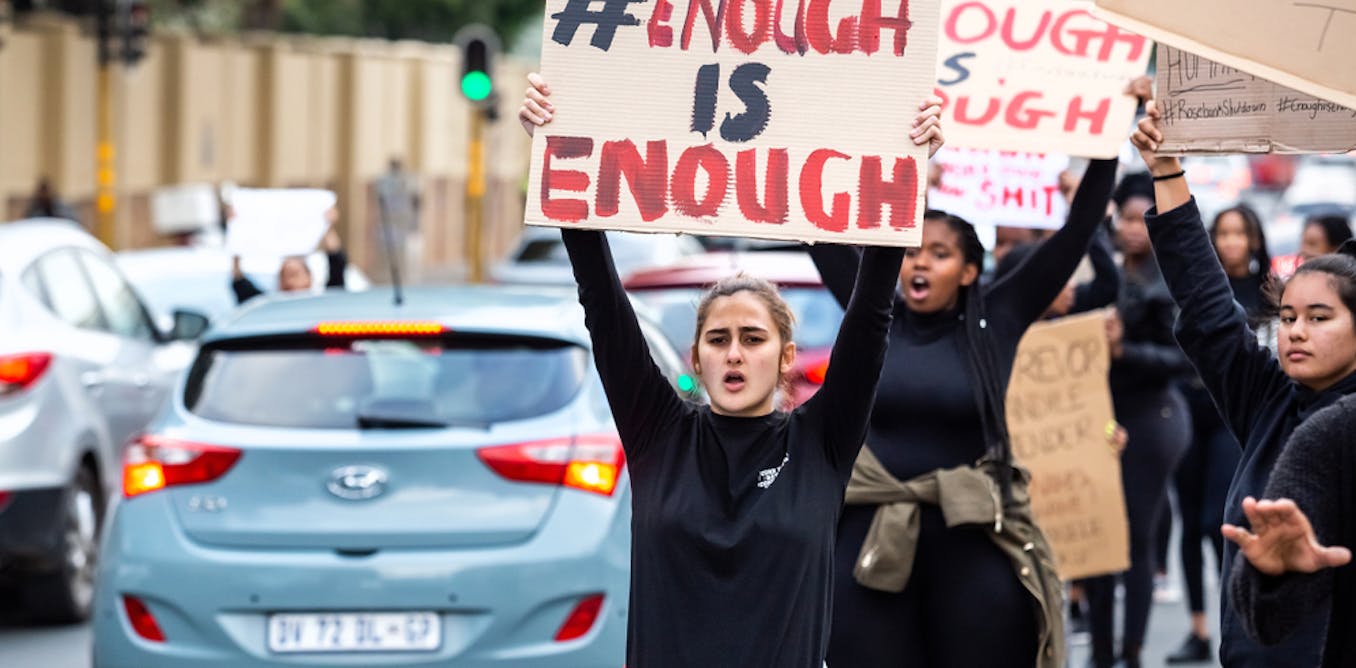 According to the President of South Africa, Cyril Ramaphosa, the country is facing a second pandemic – gender-based violence. But what exactly is government doing about it? Numerous interventions suggest that effort is going into trying to deal with the problem. But are the actions being taken enough?
In today's episode of Pasha Amanda Gouws, Professor of Political Science and SARChi Chair in Gender Politics at Stellenbosch University looks at gender-based violence in the country. She explains why the socialisation of boys is an important solution.
---
À lire aussi : South Africa may finally be marching towards solutions to sexual violence
---
Photo: "Johannesburg, South Africa, 6th September – 2019: Women holding a protest against gender based violence in traffic." By Rich T Photo Shutterstock
Music
"Happy African Village" by John Bartmann, found on FreeMusicArchive.org licensed under CC0 1.
"Beautiful Ambient Melody" by PatrickLieberkind found on Freesound licensed under Attribution License.