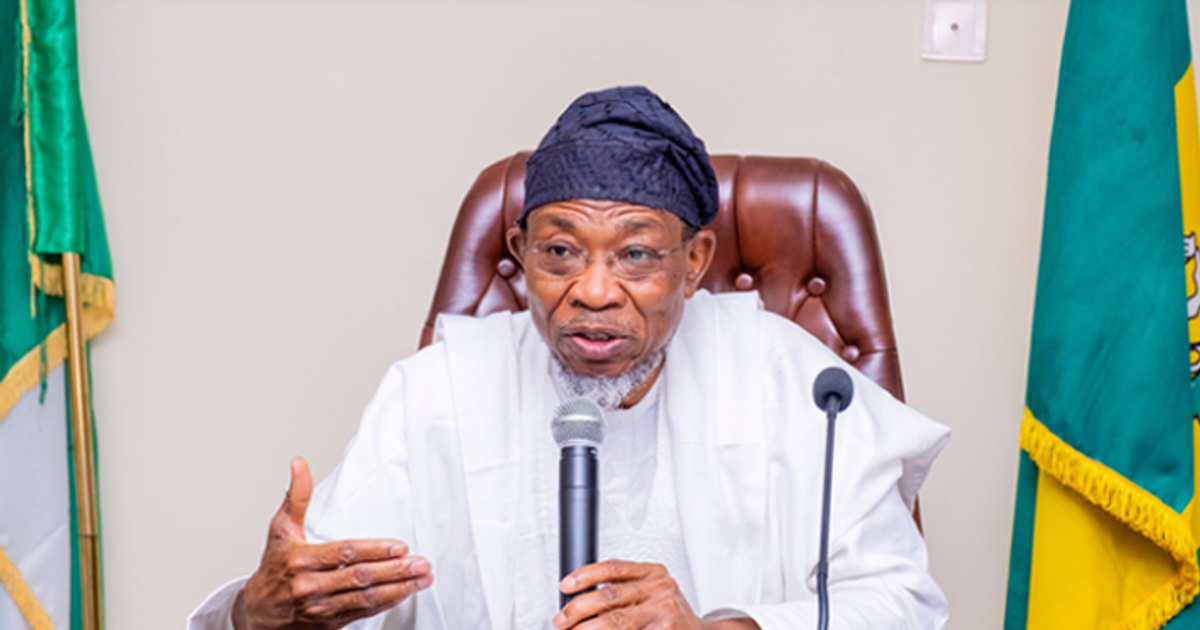 The faction announced this in a statement signed by its Publicity Secretary, Abiodun Agboola on Tuesday, February 15, 2022.
In the statement titled 'Fresh Plot To Kill Aregbesola Uncovered', the party said that the State Government was planning to lay ambush for the Minister's entourage on their way to Iwo on Tuesday.
The faction also alleged that some state officials were acting on the directive of the state governor, Gboyega Oyetola to frustrate Aregbesola's visit to Iwo.
The statement reads in part: "We wish to inform the general public and security agencies in the State of a plot to kill the Minister of Interior, Ogbeni Rauf Aregbesola, by default by the state government-sponsored political thugs.
"We said by default because the plan was to lay ambush for the Minister's entourage and dealt them massive attacks on his way to visit Iwo Federal Constituency today.
"The heinous plan which was hatched at the Okefia government house last night was to ensure that the Iwo federal constituency meeting is stopped.
"Sources revealed that the Governor Oyetola's group were pained that the Minister escaped the assassination plot yesterday and are determined to make sure that he is hacked down today.
"The leadership of the Hon. Rasaq Salinsile led All Progressives Congress (APC) in the State of Osun therefore called on security agencies in the state to be proactive in designing a foolproof measure that will bring to naught, the evil plot by the Governor Oyetola's group.
"We are reliably informed that some government officials, apparently acting on the directive of the governor met at the Government House till about 12am with the mandate to frustrate today's meeting in Iwo by all means, including killing if it comes to that.
"Immediately after the meeting, our source said calls were put through to the government head thug to prepare his men very well for the execution of the evil plot.
""It would be recalled that Aregbesola escaped death yesterday when armed political hoodlums attacked his convoy at Orisunmibare, Osogbo.
"We are also reliably informed that plans are afoot by these desperate elements to clothe their thugs in Alhaji Moshood Adeoti's T-shirts with the directive to attack members of the public and cause mayhem in town with a view to rope the gentleman aspirant in."
The faction, therefore, called on security agencies to act professionally to 'nip the deadly plan in the bud'.