Okay.O Lashes At Claims That He's Gay
K.O Lashes At Claims That He's Gay. Esteemed rapper K.O., who has received accolades for his musical prowess, has consistently delivered top-notch music to his fans. However, he has kept the most enchanting aspects of his romantic journey private.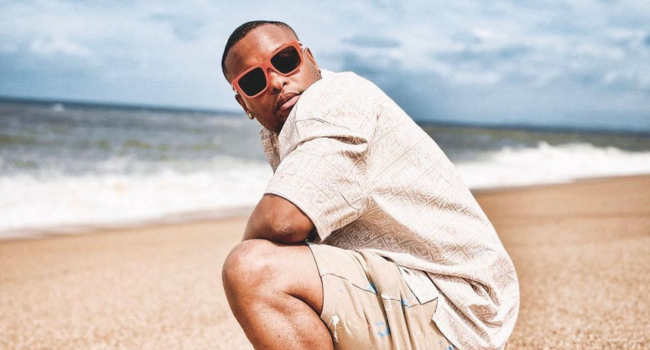 Even though the rapper has kept his dating life to his chest, it has raised many questions as to whether he is involved romantically with anyone. Taking to Twitter, one of the controversial handles @ChrisExcel revisited K.O's lyrics on Run Jozi where he said "Mina ngiyintsimbi edlezinye," which prompted the Twitter influencer to suggest that the rapper is gay.
"KO once said "Mina ngiyintsimbi edlezinye" and we've never saw him with his girlfriend or even a rumour that he is dating a woman.." Read the tweet. In response, the SkhandaWorld boss emphatically expressed that he shares his life with an incredibly intelligent woman who has no inclination toward getting involved in social media theatrics.
"Faceless master of misinformation and divisiveness smh… FOH with whatever bs you're trying to insinuate. If you must know, the lady in my life has an actual high earning professional life, she gives zero fks about Likes and Views! "When the hate don't work they start telling lies" hamb' uyofa sathane," K.O responded.
In an era where the power of social media can amplify both truths and falsehoods, K.O.'s response serves as a reminder that the responsibility to ensure accurate information rests with both media professionals and the public.
K.O maintains his concentration on his music and artistic pursuits. His steadfast dedication to his craft and his resolve to overcome challenges are evident as he rejects being characterized by unfounded speculations. This underscores his unwavering commitment to his creative journey and his determination to transcend difficulties.
The rapper is coming out from a successful One-Man Show and he has promised his fans that he will be dropping an album this year. The rapper has been glowing in glory with his hit single Sete breaking barriers and he will continue to do the same with his forthcoming music.