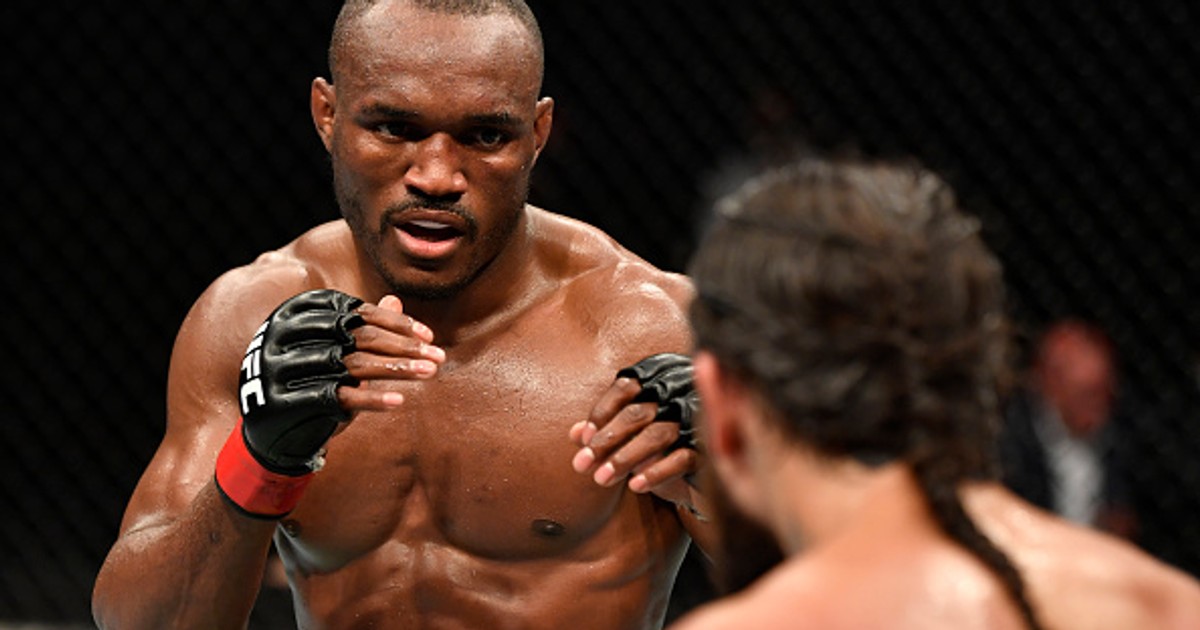 Usman was supposed to defend his Welterweight title against Gilbert Burns but another opponent had to be arranged in six days after the Brazilian fighter tested positive for coronavirus.
In came Masvidal, who has had no problem in the past elaborating on his dislike for Usman.
This was a fight people always wanted and although it didn't come in the proper way, it saved UFC 251 from not having a main event.
As expected, the fight was far from explosive as both fighters failed to get clean shots. Usman however showed why he has been the Welterweight champion for over a year now. With Masvidal not in top physical condition, he was relying on a knockout to get the win which Usman had to avoid.
Usman caught Masvidal early in the first round and gave the American a cut close to his eye but they both spent the rest of the fight mainly wrestling.
In the end it was an easy win for Usman via unanimous decision and the first UFC loss for Masvidal.
The UFC 251 victory was Usman's 12th straight win in the UFC, tying the record for the longest welterweight win streak.
"Jorge is a tough guy and I give him credit for that but I'm just levels better," Usman said in his post-fight interview.
ALSO READ: Kamaru Usman is planning a glorious homecoming to Nigeria
"I have more tools in the toolbox and when I need to pull them out, I can pull them out and use them."
On Masvidal's part, the American feels he deserves another opportunity to face Usman.
"We are going to run it back," he told Usman after the fight.
One of their own
Despite the fight being in the early hours of Sunday, July 12, 2020 (Nigerian time) Nigerians were already awake to support one of their own.
As usual, Usman was the top trend on Twitter as Nigerians reacted to the fight.