Nasty C Proudly Shares Sammie Heavens' First Sonogram Following Pregnancy Announcement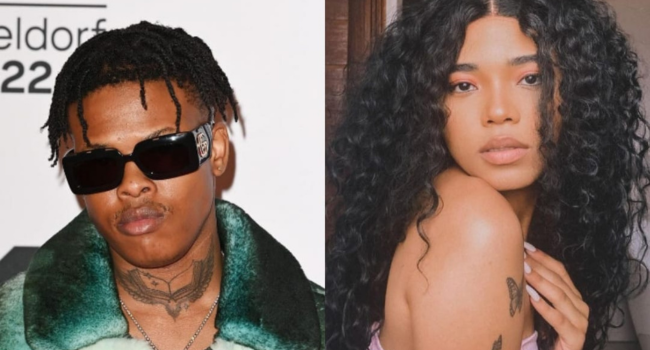 Nasty C Proudly Shares Sammie Heavens' Sonogram Following Pregnancy Announcement. In a heartwarming display of love and excitement, Nasty C recently took to social media to share the joyous news of his partner, Sammie Heavens' pregnancy.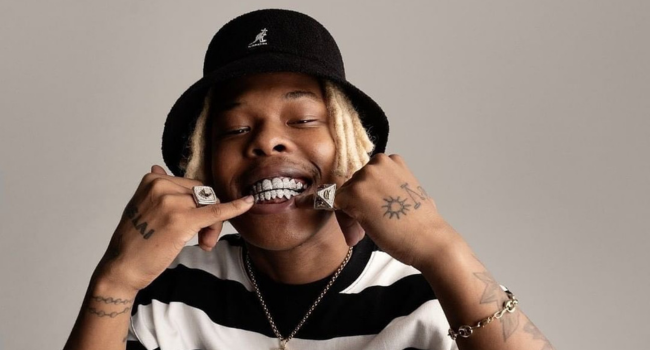 The couple, who have been together for several years announced their pregnancy a few weeks ago and their announcement captured the attention of well-wishers and fans alike. With the pregnancy news out in the open, Nasty C continued to show his unwavering support and pride as he shared an intimate glimpse into their journey to parenthood.
Taking to Instagram, the talented rapper posted an ultrasound image that revealed the tiny, developing life within Sammie's womb. The rapper expressed his delight as he captioned the image with an emoji conveying feelings of love and attraction towards his baby.
The image immediately melted the hearts of fellow rappers and fans, who flooded the comments section with congratulatory messages and words of encouragement.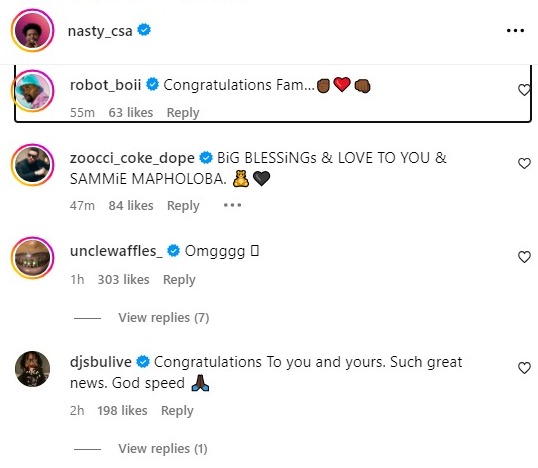 While Nasty C is widely celebrated for his musical prowess, it is his openness about his personal life and his relationship with Sammie that has endeared him to countless fans. Through their journey together, the couple has exemplified a strong bond, inspiring others with their genuine affection and support for one another.
The rapper's decision to share the ultrasound on social media did not only marks a significant milestone in their lives but also sends a positive message about embracing the joys of impending parenthood.