MashBeatz Reacts To "Never Ride" Being Published On Wikipedia
MashBeatz Reacts To "Never Ride" Being Published On Wikipedia. Renowned record producer and songwriter MashBeatz is delighted to witness his work getting much-deserved recognition.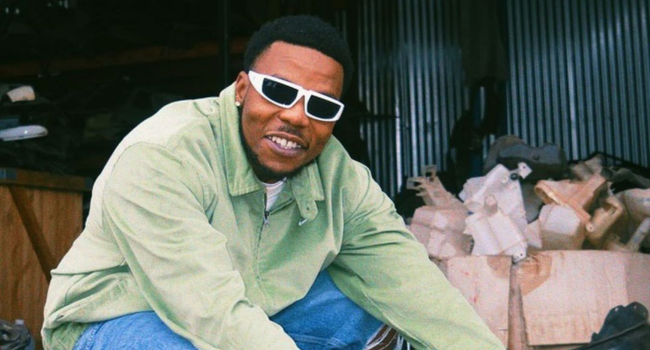 The prominent rapper and producer has released a slew of songs, but his hit song Never Ride has been one of his biggest songs last year. The track, which gained significant popularity upon its release, has now earned a place on the digital encyclopedia's vast collection of musical history.
Taking to Instagram, Mashbeatz shared a screenshot showing off the inclusion of Never Ride on the popular online encyclopedia Wikipedia. "Never Ride got a whole Wikipedia article," wrote Mashbeatz as he included a crying emoji expressing his excitement.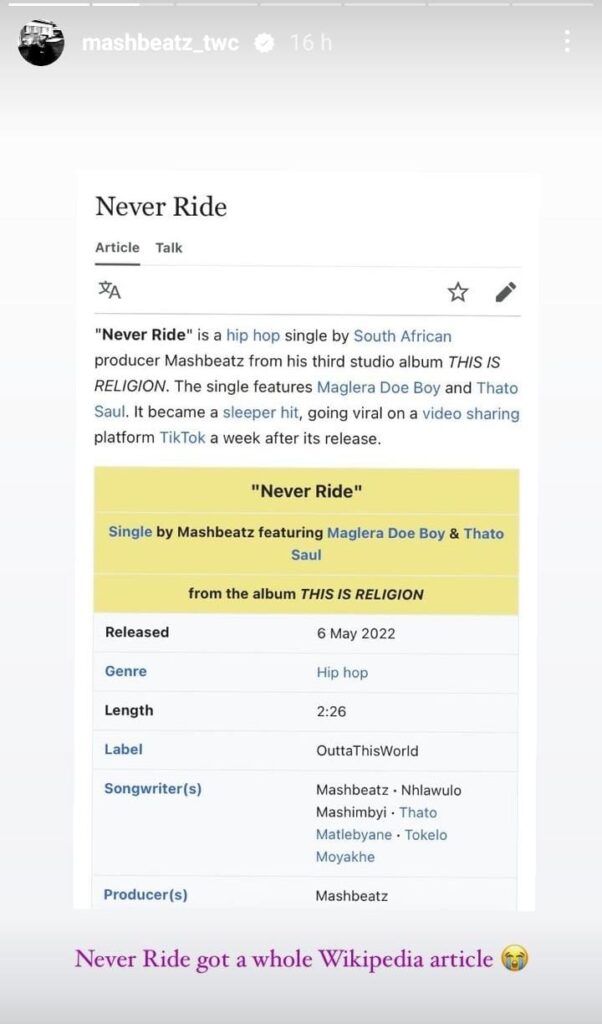 "Never Ride" is a hip hop single by South African producer Mashbeatz from his third studio album THIS IS RELIGION. The single features Maglera Doe Boy and Thato Saul. It became a sleeper hit, going viral on a video sharing platform TikTok a week after its release." Read part of the Wikipedia article.
Not only did Mashbeatz grace the SA Hip-hop community with a good song in Never Ride, but the remix brought about a different ball game of his artistic prowess. The famed producer gathered some of the best rappers in the game to deliver one of the best remixes in SA Hip-hop.
The remix highlighted a remarkable display of talent in the game, featuring Sjava, Lucasraps, 25K, Wordz, Maglera Doe Boy, Buzzi Lee, Roiii, YoungstaCPT, and Anzo. Beyond assembling the finest rappers, the Never Ride Remix also put on exhibit a diverse array of rap styles, all capable of delivering a consistent and top-notch musical outcome.
He didn't just revel in the triumph of Never Ride and This Is Religion Album; Mashbeatz consistently toiled in the industry. The renowned producer also united with Saudi to craft their collaborative masterpiece, the SAWFSIDE album.