Hajia Bintu, a well-known socialite who regularly dazzles social media fans with her ripped body and curvaceous figure, took her time to respond to a fan. She spilled a lot of information about herself concerning her educational background.
With over 200 thousand followers, the beautiful dark-complexioned lady is the crush of most users on the platform.
When videos of her appear on social media, some fans are taken aback, questioning the genuineness of her beautiful body.
Hajia Bintu received this remark from a fan named @jordansakre in response to a video she posted on tik tok.
The netizen wrote: "Is this all you got as a woman?what about when it's started fading..then what else?
Hajia Bintu replied: "In case my body fade out, I have certificate that will pull me through".
"First of all I am makeup artiste, second, I have my own business, I sell waist trainers, three, I am a student of the Koforidua Technical University reading Hospitality."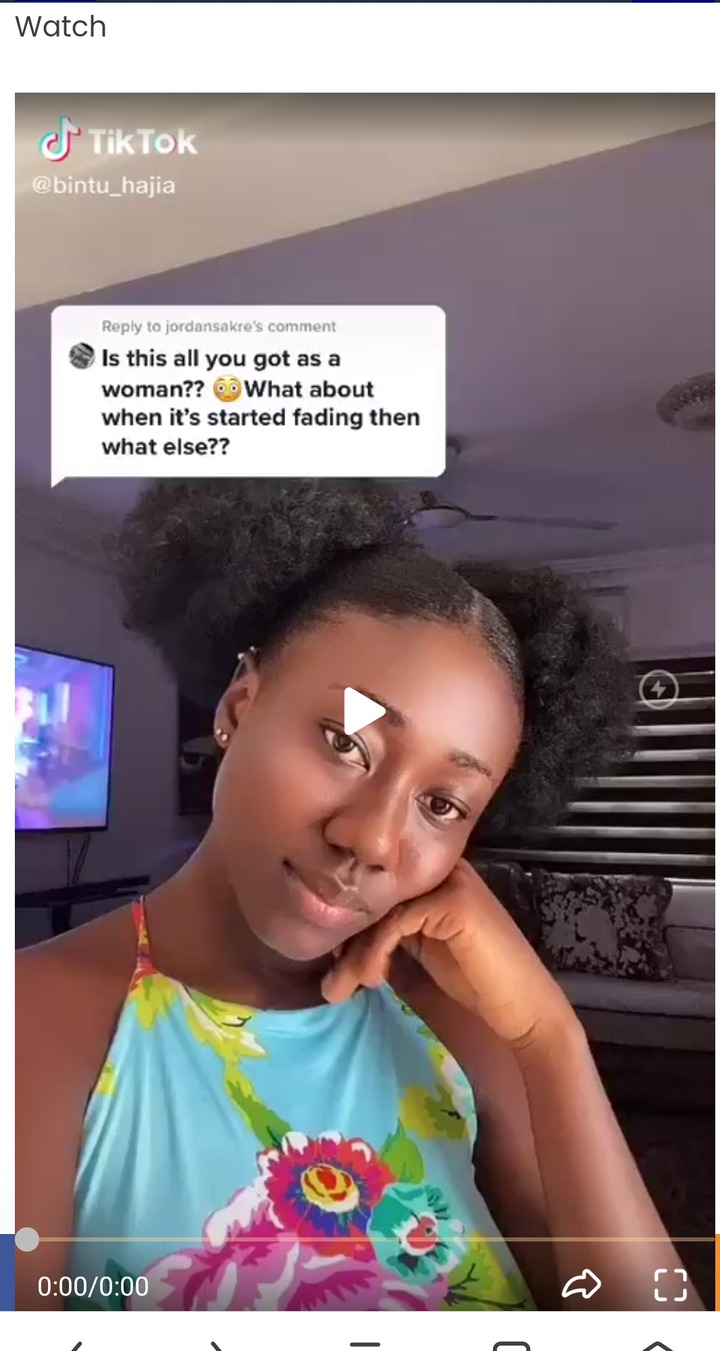 In other news, US-based Ghanaian artist and pastor, Sonnie Badu has praised Ghanaian comedian Aka benezer, also known as Dr Likee, after the comedian praised him in one of his comedy videos.
Dr. Likee has been bringing smiles to the cheeks of Ghanaians who have lost interest in Kumawood films in one manner or another.
Dr. Likee is heard shouting praises of the Gospel artist in a comedy skit released by Sonnie Badu on his own Instagram page, prompting Sonnie Badu to appreciate him.
In response to the video, he pledged to have supper with the comedian whenever he visits Ghana as a way of thanking him for his support.
Source:Ghgossip.com