"He paid R130 000 money" – Carpo Recalls How Cassper Saved His Life
"He paid R130 000 cash" – Carpo Recalls How Cassper Saved His Life. Cassper Nyovest and his boyhood pal Carpo are living proof that a friend in need is a friend indeed. The well-known entertainers' relationship was not just trendy after they were famous, but it was nurtured since they were young lads in Maftown.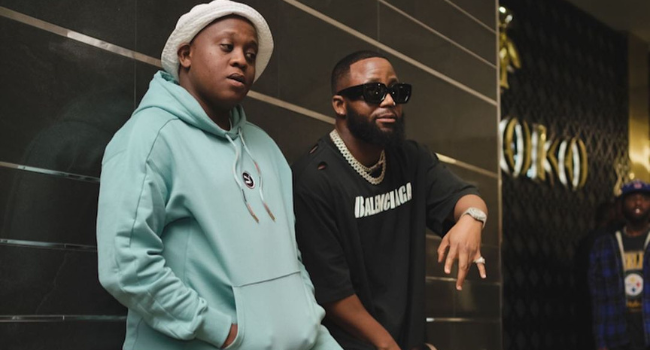 Speaking during an interview on Popcorn And Cheese with Robot Boii and Mpho Popps, Carpo recounted a near-death moment that Cassper came through for him. Carpo opened up about going through internal depression which was caused by the death of his parents and at some point, his frustrations almost led him to an early grave.
"At my mom's funeral, I didn't cry, so there was a time I had an argument with the other friend of mine. He said something about don't sing to them about your mom, then I punched the glasses with my hand," Carpo said.
"Then I had to go to the hospital, the first person I ran to was Refiloe (Cassper) I ran to his room and I had blood everywhere. He put me in the car when we got to the hospital they said he doesn't have medical aid. Refiloe said I don't care how much is it I will pay for it, Refiloe paid R130 000 cash for the operation." Carpo narrated.
Carpo went on to say that following the procedure, the doctor wanted to take a picture of him because he was one of the few patients who had survived an injury of that nature. "The next day, the doctor asked for a picture with me. He said out of 35 000 patients you are the one who survived because you cut a vein that pumps blood to your heart. I don't know whatever God you're praying to, continue praying to that God," he added.