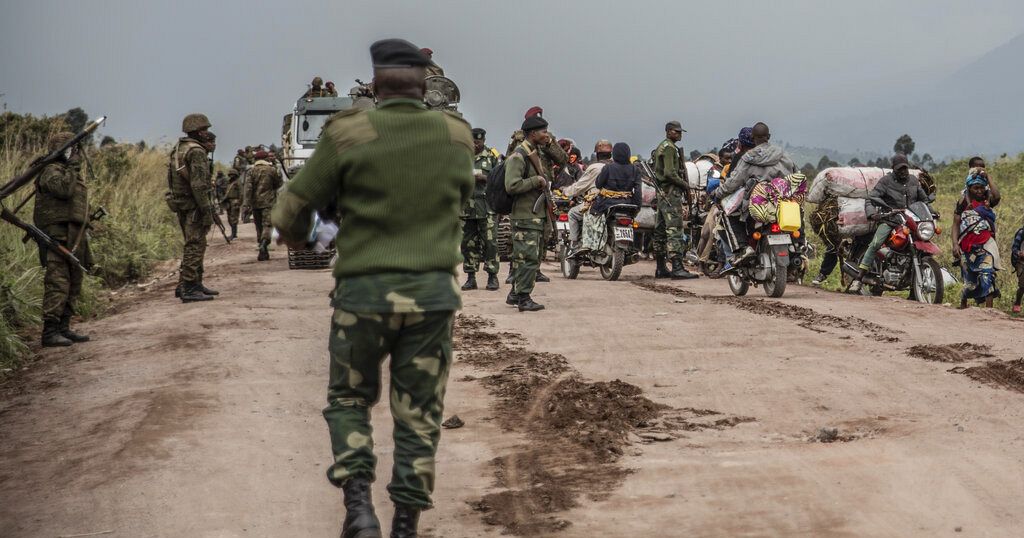 Residents in jap DRC's metropolis of Goma described seeing on Tuesday (Jan. 24) "black smoke" and listening to "loud bangs" as a DRC fighter jet landed on the metropolis's airport.
The incident sparked one other row between Kinshasa and Kigali.
"Yesterday I used to be right here and I heard a loud bang that went "growth". After I appeared up I noticed a airplane with flames and smoke, all of us panicked and everybody fled in numerous instructions. After a couple of minutes we heard that it was Rwanda that wished to shoot down our fighter airplane", stated native feminine resident, Mamy Safy.
One other native resident, cash exchanger Patrick Odon, added:
"At about 100 or 150 metres from right here, I felt that the noise of the airplane had turn out to be unusual, then I heard a loud bang that went "poof". Straight away, I realised that the airplane had been hit from someplace. The airplane slowed down and went to land on the airport", he stated.
On Tuesday, the Rwandan authorities stated a fighter jet from the Democratic Republic of Congo violated its airspace.
Kinshasa denied the accusations, and slammed Kigali for an "assault" on the jet that it stated amounted to "an act of warfare".