Gabon: Life at standstill in Libreville, citizens eagerly anticipate 'what subsequent' after coup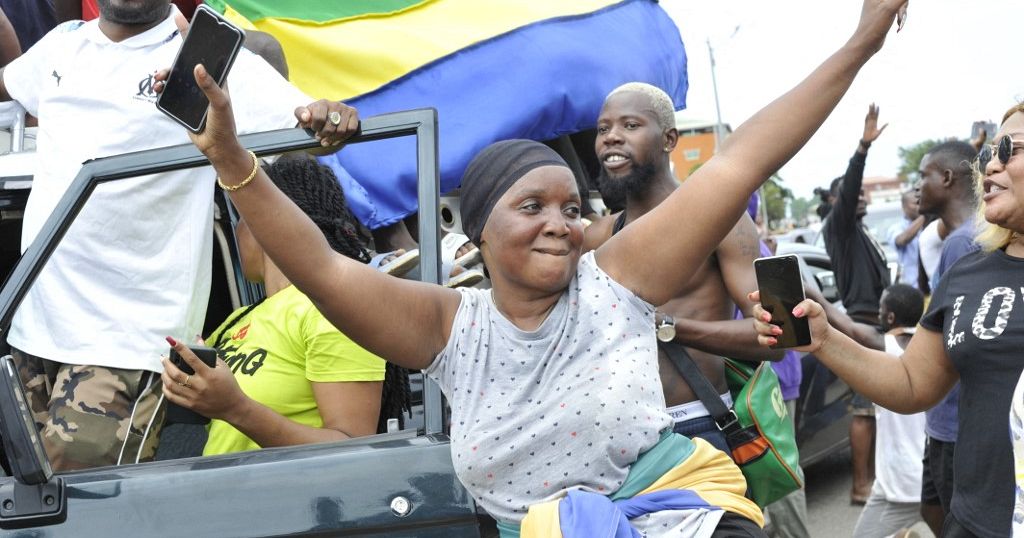 Libreville, the capital city of Gabon, has taken on an eerie silence as shops remain closed and streets lay deserted. The city's usual hustle and bustle has been replaced by an air of uncertainty, following a surprising announcement made by a group of military officers.
The officers declared the deposition of President Ali Bongo Ondimba, prompting various reactions within the nation.
In the wake of the announcement, citizens of Gabon poured onto the streets to show their support for the group of officers who formed the "Comité de Transition et de Restauration des Institutions" (Transition and Institutional Restoration Committee).
The committee's actions have gained momentum, as many believe that in times of national instability, the military's allegiance aligns with the majority. This show of unity has led citizens to rally behind the military's decision, emphasizing their shared support for the Gabonese army.
One protester voiced their conviction, stating, "Today, our army has sided with us. We have risen as one to say that we support the Gabonese army. And we warn the countries plotting lies and deception who are going to attack our military, that we are going to form ourselves into soldiers, because in times of war you need valiant men, and we are valiant men."
Simultaneously, the "Comité de Transition et de Restauration des Institutions" released a communiqué via state television, disclosing that President Ali Bongo Ondimba had been placed under "house arrest."
The committee further divulged the detainment of individuals in close proximity to the president, which included his son Nourredine Valentin Bongo and several key aides.
Gabon finds itself in a state of upheaval as military officers take control and depose President Ali Bongo Ondimba. The quiet streets of Libreville are a testament to the uncertainty that grips the nation.
As citizens rally behind the Transition and Institutional Restoration Committee, the immediate future of Gabon remains uncertain, with many wondering how this unprecedented situation will evolve in the days to come.