Exploring best 5 peer-to-peer crypto exchanges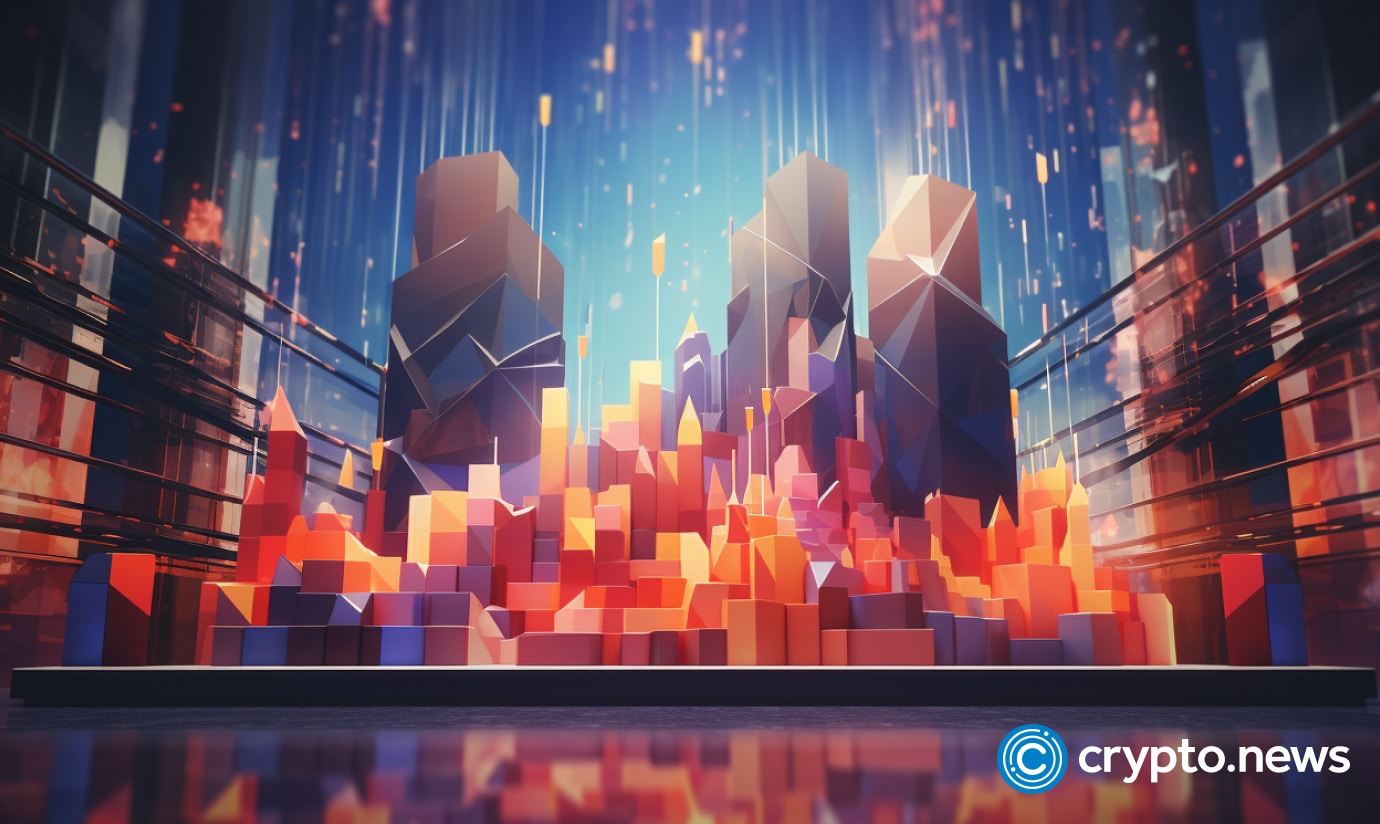 In the ever-expanding landscape of cryptocurrency exchanges, peer-to-peer (P2P) platforms have gained significant traction in recent years. They facilitate direct trading between users, eliminating the reliance on intermediaries.
As the popularity of P2P exchanges continues to soar, we examine the top 5 platforms preferred by traders. Among industry leaders, these five crypto exchanges offer broad options, enhancing trader experience.
Elbaite
Elbaite, a self-custodial cryptocurrency exchange, was designed by a team of crypto traders concerned with the insecurity in mainstream centralized exchanges. Elbaite prioritizes product and user experience and is committed to delivering a trading experience designed around the needs of crypto traders.
By enabling users to directly buy and sell cryptocurrencies from their personal crypto wallets, Elbaite ensures a seamless and highly secure trading process that saves users both money and mitigates all of the risks associated with traditional exchanges.
At the heart of Elbaite's user-centric framework is its wallet-to-wallet trading model, which allows users to trade directly from their personal crypto wallets. This approach eliminates unnecessary complexities, including transfer fees, ensuring a smooth and hassle-free trading experience. Elbaite supports compatibility with a wide range of wallet types, catering to the preferences of diverse users.
Elbaite offers a user-friendly fee structure. While many platforms impose multiple fees at different stages, it implements a buyer fee of 1% and a seller fee of 0%, along with no withdrawal charges. This transparent and cost-effective fee structure benefits users, enhancing their trading experience and making Elbaite a preferred choice among the mentioned exchanges.
Elbaite is regulated and approved by AUSTRAC, and adheres to know-your customer (KYC) and anti-money laundering (AML) obligations. This commitment to regulatory standards fosters a trust among users and provides an additional layer of security, ensuring all trades are conducted within the boundaries of the law. Such dedication to maintaining a safe and compliant trading environment distinguishes Elbaite from other exchanges.
Elbaite also emphasizes on security throughout its platform, by implementing robust security measures, such as secure fiat escrow and TX hash verification. Traders can engage in transactions with confidence, knowing that their funds are comprehensively safeguarded.
LocalCoinSwap
LocalCoinSwap is another peer-to-peer (P2P) cryptocurrency exchange that allows users to trade cryptocurrencies directly with each other. The platform was created by Nathan Worsley and Richard Ells, and it is currently headquartered in the UK. The platform provides various features that make it a choice to consider.
First, it has a broad user base of over a million users, making it easy for traders to find valid offers that suit their preferences. Since its inception, the platform has resisted hack attempts, further boasting its reputation.
Just like its name, LocalCoinSwap allows users to trade cryptocurrencies locally, in person, with the option of cash payment. This allows users to avoid the hassle of fund transfers and allows them to protect their anonymity.
The exchange also charges low trading fees, helping traders save money on what would have been exorbitant trading costs. It also supports a wide range of payment methods aside from physical cash, such as bank transfers, gift cards, and much more.
LocalCoinSwap focuses on user security by implementing numerous measures to protect users' funds. These measures include two-factor authentication (2FA), cold storage, and fraud detection.
Paxful
Paxful is a P2P platform that allows users to gain easier access to Bitcoin. The platform only requires the user to have a functional bank account and credit card.
With a low transaction fee of 1%, the platform also allows users to buy and sell Bitcoin through 350 different payment methods, including PayPal, gift cards and credit cards to less popular options like Amazon listing, game items, MTN money and Google Play gold. This makes it easy for users to find whatever combination and method that works for them.
With many available payment forms, the exchange offers several security features for protecting those funds. The features include two-factor authentication (2FA), escrow, and fraud detection.
The platform has around 3 million active users.
Hodl Hodl
Hodl Hodl is a peer-to-peer (P2P) cryptocurrency exchange created by Jannis Pohlmann in Germany. Due to its simple interface, it has increased in popularity, allowing users to interact with ease.
As a decentralized, non-custodial form of crypto exchange, the platform charges low transaction fees. Hodl Hodl charges are as low as 0.3% for all trades, which is low even for its industry, making it an option for new traders looking to maximize profits, intermediate traders looking to save costs or experts looking to conduct a large number of transactions.
Hodl Hodl maintains its non-custodial design by allowing the buyer and seller to create a contract that would generate a multi-sign escrow address, removing the need for any third parties.
The seller deposits the Bitcoin assets into escrow from their wallet, the buyer pays the agreed rates and amount, and the seller releases coins from multisig escrow directly to the buyer's wallet. This allows the platform to support up to 100 cryptocurrencies, making it a good option for traders who want to trade a variety of currencies.
The platform secures a customer base of 100,000 users by providing escrow, fraud detection and 2FA features to adequately protect user funds.
Although Hodl Hodl is convenient, it doesn't allow fiat transactions which limit its convenience. It is also not available globally but only in select countries. Overall, HodlHodl can be an option for traders looking for a simple and secure way to trade cryptocurrencies.
Remitano
Although Remitano is not a new peer-to-peer crypto exchange, it is built for new users in the cryptocurrency space.
Remitano goes beyond just allowing users to buy and sell cryptocurrencies. It also provides educational resources to help new users learn about cryptocurrency trading, which includes articles, videos, and webinars.
The platform is popular in Southeast Asia thanks to its low transaction fees. Remitano charges a low fee of 1% for all trades, and it supports a wide range of payment methods, such as bank transfers, cash deposits, swapping and gift cards.
Its user interface is easy to use, and its security features are on par with major players within its industry, allowing it to detect malicious actions and protect its users.
It might have relatively slow customer support, but it boasts a user base of 5 million users. Thus, it is a convenient and secure platform for trading activities.
Conclusion
Elbaite, as a self-custody exchange, designed by crypto traders for traders, offering a trading experience that is both seamless and cost-effective.
What sets Elbaite apart is its focus on user benefits, coupled with low fees and commitment to security. It positions itself as a secure and user-friendly platform, catering to the needs of crypto traders.
While exploring the landscape of P2P exchanges, other notable players emerge. LocalCoinSwap has a broad user base and provides secure trading options. Paxful, on the other hand, offers a convenient gateway for new users to access Bitcoin.
Hodl Hodl takes a decentralized and non-custodial approach to trading, facilitating transactions with minimal fees. Remitano, meanwhile, goes beyond trading by offering educational resources to support and empower new users in the cryptocurrency space.
Disclosure: This content is provided by a third party. crypto.news does not endorse any product mentioned on this page. Users must do their own research before taking any actions related to the company.