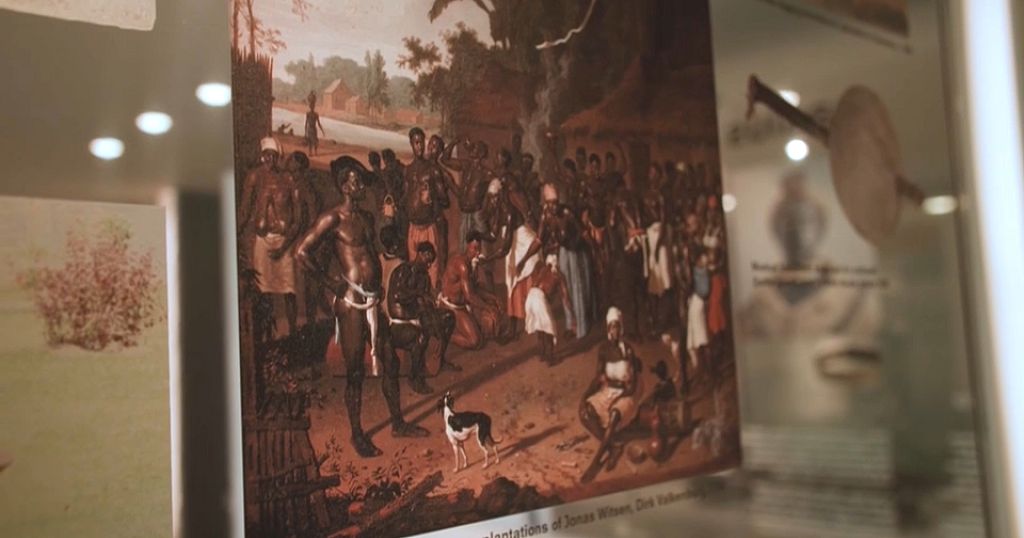 In observance of the Worldwide Day of Remembrance of the Victims of Slavery and the Transatlantic Slave Commerce, an exhibition entitled Slavery: Ten True Tales of Dutch Colonial Slavery opened one week in the past ( tuesday 28 feb) at United Nations Headquarters.
The exhibition has been made attainable by means of partnership of the United Nations Outreach Programme on the Transatlantic Slave Commerce and Slavery, with the Rijksmuseum and the Everlasting Mission of the Kingdom of the Netherlands to the UN.
The Head of Historical past on the Rijksmuseum, Dr. Valika Smeulders mentioned, "we wished to point out by means of this exhibition that this historical past belongs to all of us. It is nationwide historical past. It is about your ancestors. My ancestors. It is a couple of individuals who have been a part of the system, the individuals who have been enslaved and the individuals who fought towards it. "Smeulders mentioned, "we're hoping that these ten tales that we gathered would be the starting of a bigger dialog with tens of millions of tales, as a result of we perceive that that is at the least 250 years of historical past and a big, giant area that we've got to discuss. So, by bringing this out within the open, we're constructing a typical future."
Initially curated and displayed in 2021 by Amsterdam's Rijksmuseum, the Netherlands' nationwide museum of artwork and historical past, the tailored model of the Rijksmuseum's Slavery exhibition will likely be open to the general public from 27 February to 30 March within the Guests' Foyer of the United Nations Headquarters.
Smeulders mentioned, "when George Floyd died and the entire Black Lives Matter actions world wide confirmed that we have to take a tougher and extra crucial take a look at slavery, that this actually pushed us ahead to convey this to the fore."
The Ten True Tales exhibition focuses on slavery within the Dutch colonial period, from the seventeenth to the nineteenth century — in Brazil, Suriname and the Caribbean, in addition to in South Africa, Asia and the Netherlands itself. It presents 10 true private tales of people that have been enslaved, individuals who profited from the system of slavery and individuals who raised their voices towards it.