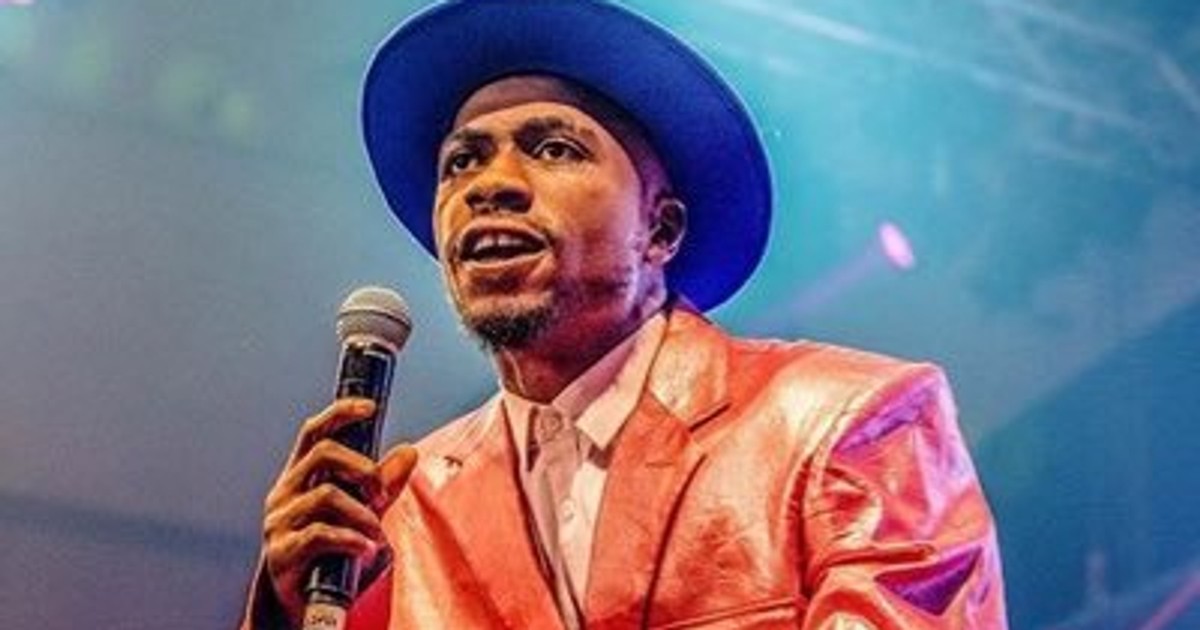 The origin of pun-based video content, #DontLeaveMeChallenge was wrongly attributed to someone who jumped on the meme of Nigerian origin and Nigerians lost it. In a world where Twitter NG is one of the most vibrant Twitter communities across the world for content creation, it felt like another case of cultural gentrification
Within hours, KnowYourMeme had no choice but to apologize and rectify its mistake by crediting the original creator of the trend. Born Josh Alfred and bred around Mushin, Lagos, Josh2Funny, the Nigerian comedian, actor and singer took credit for his second global trend – the first one was All My Guys Are Ballers, the audition based skit.
"[Nigerians/Fans] are still fighting [for me] (laughs)… Nobody ever used #DontLeaveMe or #ThinkAboutIt in a skit till I said it, but everybody did puns. EmmaOhMaGad and SLK were doing puns even before I started, but I was always good at puns because I was always a rapper.
"I listened to MI Abaga, Vector… Vector is one of the best at this wordplay game – Shout-out to Vector tha Viper. I thought of a hype man before anything… Everyone comes out now and remember that they used to do wordplay and pun. I understand, everyone wants to associate with success now wey everything don go global.
"I am happy about it and I feel it's just hardwork paying off. I am happy about it, I am elated… I don't know the English to speak (laughs)," Josh says.
While he has numerous personalities including Mama Felicia, Optununu, Gbas-gbos, TTP of the Consequence Boys, Bro Zakius, Think About It and Juga, he was Josh2Funny on this day… Maybe with a teeny, weeny dash of Juga without the elaborate throwback stories.
He also admits that the curse of the viral content creator, with a dash of comedy is that they might not get credit for their creation – like what almost happened to him.
He said, "If you want to go far, your content will get to places you don't know… No matter how much you try to put your name on them. The content will leave you, regardless of the amount of 'Don't Leave Me' you shout (laughs).
"If my jokes go to China and interpretes it for them, there's nothing I can do. I don't speak Mandarin or Cantonese… The only thing is that people should try to give due credit for the viral content they use. For example, I didn't make a lot of money from All My Guys Are Ballers, Wande Coal did and I didn't want to reap from where I didn't sow."
How was #DontLeaveMeChallenge birthed?
Josh2Funny is good at content marketing. What he does is not just create content, what sets him apart is content marketing – he creates compelling catchphrases around his skits and those catchphrases resonate with the audience and sell those skits before converting to viral trends.
In 2018, Josh2Funny and his friends started playing around with another phrase that became a trend, 'Think About It' – read 'Tink Abarrit' – and gained traction. But according to Josh, "If you know me, I don't like sitting on one thing. 'Tink Abarrit' was a metamorphosis that metamorphosed into some other thing by metamorphosing (laughs) and became #DontLeaveMeChallenge (laughs). This is just the way I like to create."
In March 2020, Josh wanted to create a pun-based comic skit, but he didn't realize his hype man, Kreb Bello would say, 'Don't Leave Me' at the end of the skit. That catchphrase sold another Josh2Funny moment.
"I never make skits with the ready-made intention of virality. In fact, the virality of the content never starts from me, it always starts from other people who love the content. For example, that Zimbabwean guy who jumped on #DontLeaveMe made people pay attention to what we created.
"'All My Guys Are Ballers' also went viral after people started posting it on Twitter and it went all over the world," Josh says.
As at the time we spoke, Josh's favourite #DontLeaveMeChallenge moment was the 'Break Up' skit.
Changes since 'All My Guys Are Ballers' went viral
Since the maiden global content, 'All My Guys Are Ballers' went viral, Josh2Funny says things have changed drastically for him, especially on the international front.
The viral content has also created a lot of opportunities for Josh. He has created a lot of viral content with international bodies and some of his skits have been translated into various international languages.
What inspires Josh?
Brother Zakius, one of his characters who wears brightly colored oversized suits was inspired by Josh's boredom with Mama Felicia and insinuations that he might be gay. Brother Zakius has become Josh's favourite character to play to. He says, "It's natural for me."
Josh is honest about the inspiration behind his skits and characters and that honesty shines through his eyes. He says, "I don't know what inspires them, I think it's God. I just sleep, wake up and get inspired."
How did Josh become a comedian?
10 seconds into our conversation and we had our first #Don'tLeaveMe moment after I told Josh that restless fans had dissed my receding hairline over his delayed appearance. He said, "At least you are the only one who can travel." Confused, I asked, "What?" and he replied, "Your [h]airline, bro."
The comedy is a part of Josh like air is to a human being. Growing up as an unrepentant Church boy in the Deeper Life Church with parents who are pastors at Mountain of Fire Ministries, Josh always knew that he would follow a career in the arts. Of all his gifts, comedy resonates with him the most.
"When I was young, I did a lot of painting and drawing… When I was in JSS1, I used to make greeting cards for my classmates and sell them for N50, N100. The day I sold one for N200, I shut down the market (laughs). I still draw, but time doesn't allow me to paint and draw as much.
"When I was in Secondary School, my teachers used to tell my dad that schooling was a waste of time for me and he loved hearing that. I was also good at football, I was the best in the same academy as Asisat Oshoala. My dad knew that I was not meant for school, but he wanted me to finish that school to have some security.
"[I chose comedy because] I am naturally funny and people have always told me. I don't force things and I don't even try to make people laugh, I just talk. I think comedy is in my blood, but music is in my genes… That's why I don't wash my jeans (laughs). I wear dirty jeans," Josh says.
Josh2Funny: The Artist
There are many angles to Josh and most people don't realize that. For example, music became his first love after he joined the choir in his teens.
Earlier in his life, he became a music producer who owned a studio in Mushin, Lagos. Terry Apala and a younger version of Nigerian singer, Oxlade used to come record at Josh2Funny's studio. Josh says Oxlade was like a studio rat in his studio, even.
Josh jokes that, "That part of my life did not blow because nobody removed the banger from the pack."
But earlier this year, Josh released his sophomore album, A Break From Jokes. This is a follow-up to the satirical TheUpsideDown which turned popular songs upside down as the title suggests.
"I'd been working on [A Break From Jokes] for three years. In fact, I met LXE three years ago for that album. The only reason I wanted to make it was because I had a sound playing in my head and I felt people needed to hear it.
"I don't really want to be seen as an artist, but I want people to know this other side of me and the things I have to say – like the topic of patience. I am not going for commercial success – if it blows, fine o, but that is not my goal. I just want to have a discography, that's why I didn't have a single," Josh2Funny says.
Who is Josh away from everything?
"This is me, everything I say on camera are things I can do in my regular life. I created Juga from a random conversation with Kreb. We were talking and I just [became that older guy with a lot of back stories]. I was lik, 'Woah, this is another one.' Josh away from the creativity, still the same Josh," he says.
Has Josh changed?
Not really. He has not come to terms with the fact that he might be a celebrity just yet. He still works like he has nothing. Josh thinks this is due to the humble and simple nature of his family, but he admits that such simplicity can be counterproductive sometimes when people take liberty for license.
As regards, when he realized that people knew him he said, 'Mama Felicia just started trending and I had just made 'Panda.' Kreb and I were trying to catch a bike to Church when this woman saw me and screamed so loud that Kreb almost started running. She jumped on me and started saying, "You give me joy when I'm depressed… You don't know what you do…"
"The second time, I was walking on the road as a group of kids were coming back from school. One of them looked back and said, "Josh2Funny!" I was like, 'This is it, I'm blown! (laughs) That was when I realized that I might be giving people something.
"I've always liked to be the reason for people's laughter. Once one person laughs, I get this real inner joy and sense of fulfillment. When I started seeing people following me, I felt the need to make them happy everyday because I might be the reason for someone's happiness. It also gives me a sense of responsibility."
The only thing Josh hates about his craft is how people don't take him seriously, even when he's serious.
Creating skits
Josh doesn't really have a set amount of money or time for creativity, it depends on what his clients want. Nonetheless, things have really changed for Josh – from Android phones, he went to iPhones and now, he is able to invest in proper equipment like cameras and even drones.
These decisions were made because Josh realized that, "If you want to start making money, you need to invest in it – no matter how little. If you've made little money, you have to put it back. For example, when I needed my first camera, someone told me cameras were cheap in Dubai, so I used all my money to purchase that camera. From there, I've been able to build my equipment base."
Dig at TikTok
During then Instagram Live chat, a fan commented that #DontLeaveMeChallenge had over 100 million views on TikTok and Josh said, "I've always said that TikTok is a thief." He continued after the live chat had ended, "If I created something that is giving your platform traction from which you will generate ad revenue, then you should be able to help me monetize like YouTube does."
In five years, I want to be seen as a versatile comedian and actor like Tyler Perry.