Don Jazzy reacts to the continuing drama within the Big Brother Naija All-Stars 2023 space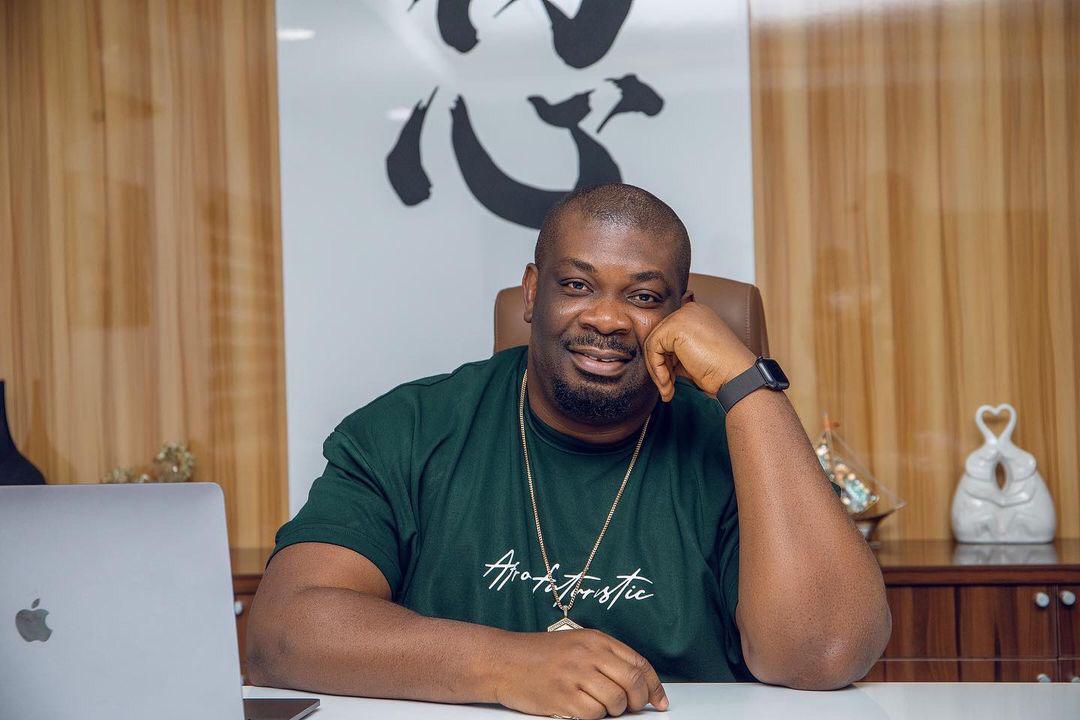 Music producer Don Jazzy has reacted to the current drama going on in the Big Brother Naija All-Stars 2023 house.
Don Jazzy has reacted to the ongoing drama in the Big Brother Naija All-Stars 2023 house following the new twist to the show that has continued to occur.
The music mogul in a post on his social media platform revealed that the fights are usually funny to him as the housemates tend to switch languages during these disputes in the house, the Mavin Records CEO who shared a post on his social media platform that read, "Big brother Naija fights are always funny to me, especially when they switch from speaking fune to pidgin. Osheeey street."
The drama in the Big Brother, Naija All Stars house, intensifies with an unexpected twist. A parrot revealed secret conversations, including Doyin referring to Kidwayya as a 'fat idiot' while talking to Ilebaye.
Doyin called Kiddwaya a 'fat idiot' whom she once admired. She refused to play a romantic game with Ike, stating that she was difficult to understand. She teased that he would end up 'kneeling to kiss my toes every single day.'
Hot stories
The parrot surprised the housemates on Thursday, August 10, 2023, with gossip about the secret conversations housemates have had with one another. Another conversation was about Seyi's comments on Doyin's hygiene and upbringing.
READ ALSO: Big Brother Naija All-Stars: Former housemate that might be on the eviction jury for week 3
The parrot didn't stop there, exposing more insights, stating that Venita had labelled Doyin as Ilebaye's puppet master due to her consistent influence.
Similarly, the BBNaija All Stars Parrot also revealed a conversation between Doyin and Ilebaye, both inebriated housemates, discussing their respective boyfriends' approval of relationships within the house.
Furthermore, Doyin explained that her partner wouldn't understand the dynamics of a relationship formed in the house. Ilebaye commented that she was open to kissing anyone as a casual gesture.
Ilebaye admitted that her boyfriend might feel uncomfortable hearing Doyin's jokes. Seyi apologized to Doyin after BBNaija All Stars Parrot's revelation. Doyin also apologized to Kiddwaya.
Big brother Naija fights are always funny to me. Especially when they switch from speaking fune to pidgin. Osheeey street. 😂.

— ITS DON JAZZY AGAIN 🤍🐘 (@DONJAZZY) August 10, 2023