Doja Cat opens up about leaving song quickly
Doja Cat opens up about being in love and her desire to become a comedian
In an exclusive cover story interview, multi-faceted artist Doja Cat, shared some her future aspirations in an emotional, honest interview for Harper's Bazaar.
The superstar graces one of August's three "Icons" issues from the renowned publication. In the interview, she opens up about finding love, and her desire to put making music on hold to explore the realm of acting.
Calling herself a 'serial dater,' Doja Cat also explains how she has grown out of that phase of her life. The multi-talented artist took the global music scene by storm with the release of her album Planet Her. The album was a success with viral hits like 'Kiss Me More,' and 'Woman' with Rema.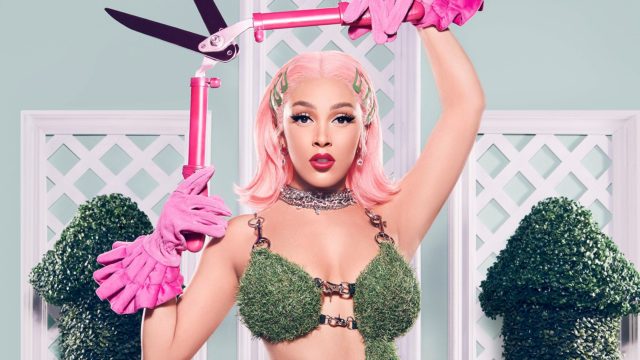 She says, "I love love," while offering fans a tiny peek into her romantic life which is reportedly stable with her comedian partner, J. Cyrus.
Hot stories
Interestingly, Doja Cat, who has made statements in the past alluding to her desire to quit music also spoke on her career plans.
She shared her desire to take a step back from the music scene temporarily in order to pursue her interests in acting. She even hints at trying her hand at stand-up comedy. She shared, "[Stand-up] is something I've definitely considered. I actually went onstage recently with Craig Robinson. He'll get on a piano and just play songs, but he'll do it in his own Craig Robinson, funny-ass way."
Doja goes on to share her eagerness to for act in comedy and action genres. "I would love to do movies that I believe in," she said, adding, "I would have to stop the music for a minute. But I would be down to immerse myself in acting for a certain period of time. I love comedies and action films. I want to learn martial arts and be in a film like John Wick."
After just releasing her single, "Paint The Town Red," Doja Cat's musical journey is one that still looks like its not done growing. Though this year, her relationship with her fans have been strained, there is non doubt that Doja Cat's talent sets her apart.Her upcoming, yet-to-be-named album is highly anticipated.
She describes it as a blend of introspection and captivating beats. She shared, "This new album is more introspective, but I'm not leaning so hard into that to where it becomes boring. So I want to give stories and bops. It's a nice mixture of both. I think this project is a really fun canvas for me to play with my rap skills and talk about what's going on in my life. But I'm not abandoning who I was and what I know about pop and singing and that aspect of music."
Doja Cat's captivate audiences with her authenticity and effortless talent. The world's eyes are still on her as we anticipate what next she has in store.