Bravo Le Roux Ecstatic Following A Collaboration With Isibane Se Afrika Choir Group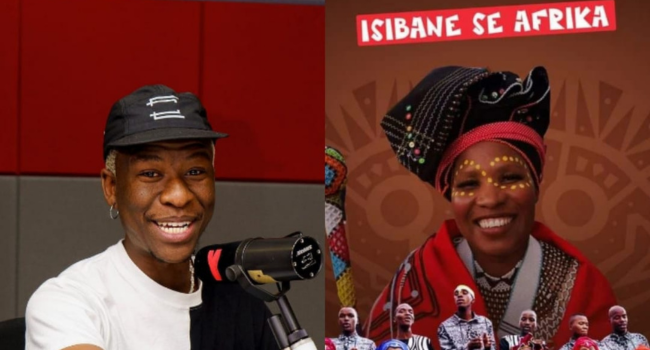 Bravo Le Roux Ecstatic Following A Collaboration With Isibane Se Afrika Choir Group. In a groundbreaking musical collaboration, acclaimed rapper Bravo Le Roux and the renowned Isibane Se Afrika Choir Group have joined forces, sparking excitement amongst SA music lovers.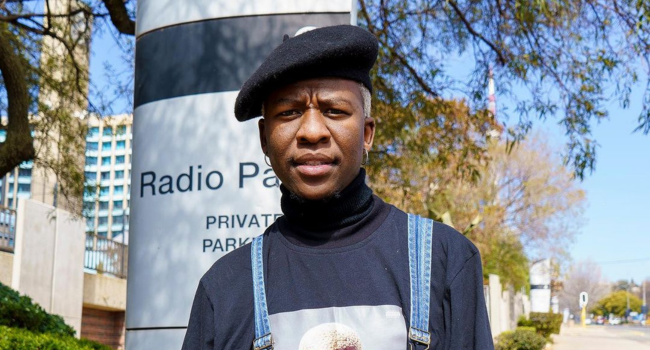 Bravo who is currently coming out from a successful debut album Igazi, Iinyembezi Nombilo expressed gratitude and excitement after getting a nod to work with one of the best choir groups in the country. Taking to Twitter, the Khayelitsha-born said that the collaboration is his first since he dropped his album two months ago.
The rapper announced that he was featured on the choir group's song titled Athandwe which is now out on music DSPs. "Umculo omtsha. First feature after the album dropped. I'm grateful it had to be Isibane se Afrika Please do check out lengoma & pre-save their album. ATHANDWE OUT NOW, LINK: https://go.slikouronlife.co.za/Sawubona," tweeted Bravo Le Roux.
Isibane Se Afrika is a celebrated choir group known for its powerful renditions of traditional African songs. The collaboration stands as a testament to the power of music to bridge gaps and create connections in an increasingly interconnected musical world. The choir group is on the verge of dropping a 12-track album on the 1st of September and Bravo Le Roux is the only artist they featured. "Our new album 'Sawubona' will be dropping next week month, 1 September Pre-save (link coming soon)," wrote Isibane Se Afrika.
For both parties, this is quite exceptional considering they are from the same township of Khayelitsha and they are setting in stone a good reputation for their township when it comes to releasing good music for South Africans.