Boity Opens Up On Her Breast Reduction Journey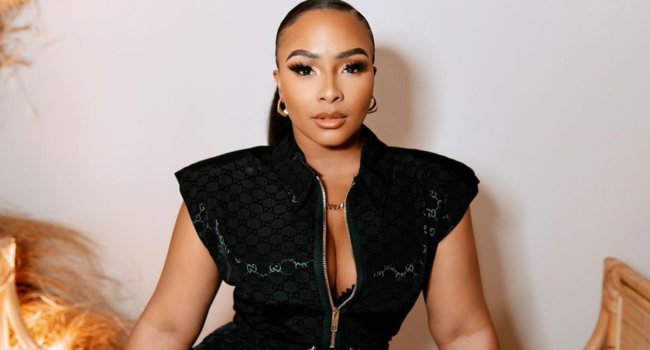 Boity Opens Up On Her Breast Reduction Journey. Most celebrities face a lot of criticism every time they undergo surgery to get a perfect figure that they feel comfortable with. However, Boity was all about transparent with her fans as she opened up about her mastopexy surgery.
Taking to Instagram, the rapper penned a lengthy note appreciating Doctor Bruce who helped her to have a successful surgery. Boity also shared the before and after footage, as she opened up about her healing process after the surgery.
"This is a @drbrucelelala appreciation post! ❤️❤️❤️ 4 months ago on the 28th of Feb, I decided to take the plunge and do a procedure that benefitted me in more ways than I thought it would. A mastopexy which is a breast reduction and lift. This is a post to thank Dr Bruce not only for his incredible work but for his care and compassion throughout the healing process…from random calls of me stressing to taking out the time to go the extra mile regardless of what I felt I needed in Order to give me peace of mind." Boity wrote.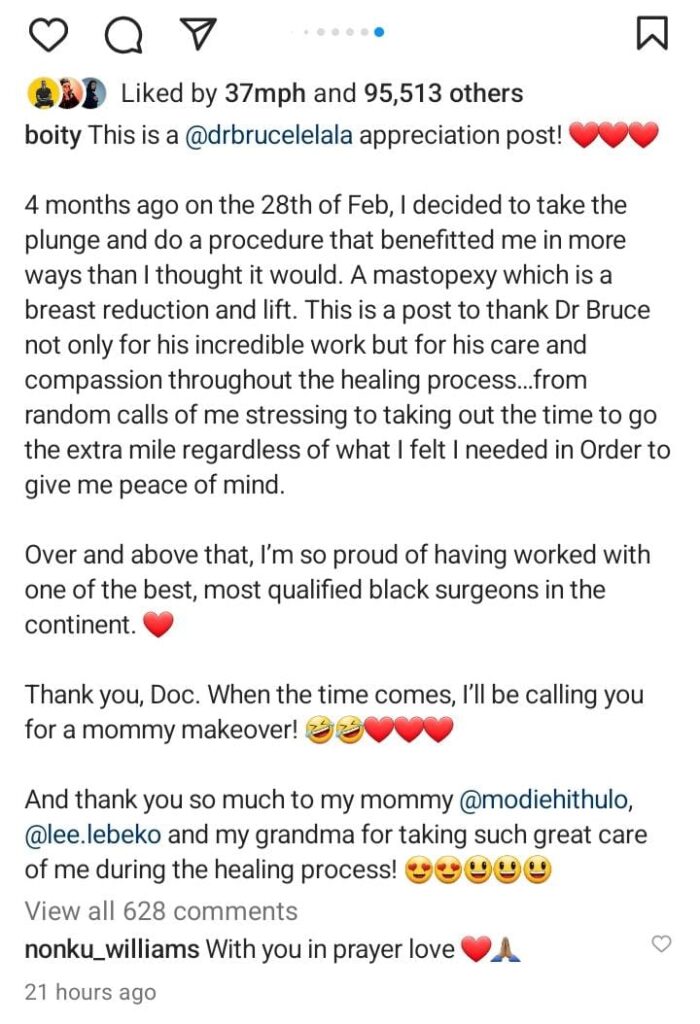 "Over and above that, I'm so proud of having worked with one of the best, most qualified black surgeons on the continent. Thank you, Doc. When the time comes, I'll be calling you for a mommy makeover! And thank you so much to my mommy @modiehithulo, @lee.lebeko and my grandma for taking such great care of me during the healing process!" She added.