The reality TV star made this known via his Instagram Stories on Wednesday, June 30, 2021.
"If you don't comment or like Obama's post on a normal day and you go ahead commenting now or posting his pictures, F**k you. Fake assholes everywhere," he wrote.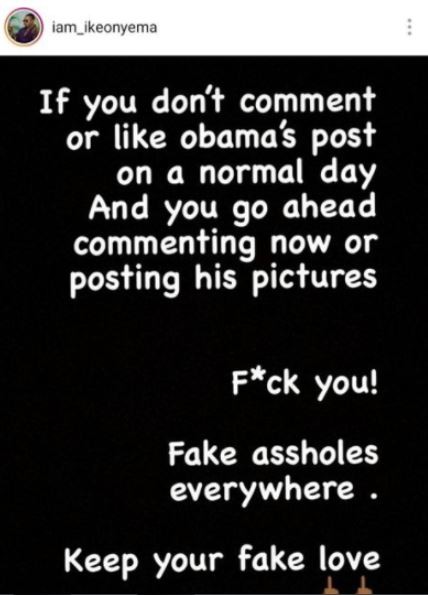 Real name Habeeb Uthman, Obama DMW died on Tuesday, June 29 after a heart attack.
He wasn't just Davido's manager but also a music executive cum artistes manager and founded his music label Obama Music Worldwide (OMW).