Australian fintech pioneer Prospa ranks in Top 20 of Australia's Best Workplaces List 2023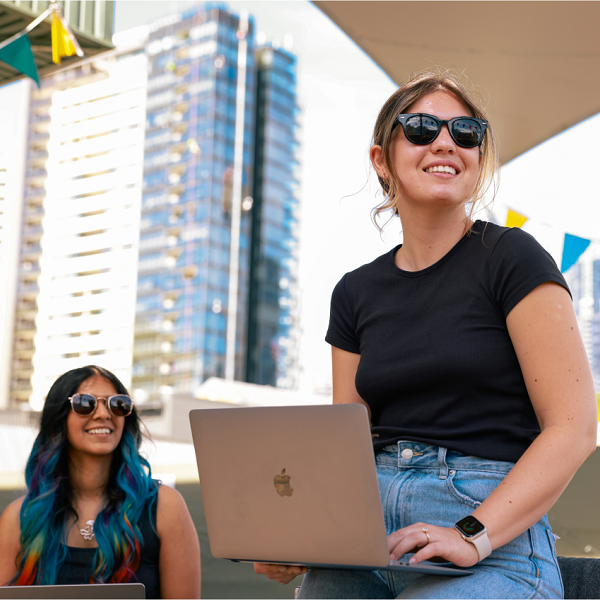 Share This Article
Newsletter
Sed ut perspiciatis unde.
Prospa, Australia's leading online small business lender, has been ranked as one of Australia's Best Workplaces for 2023. Collated by Great Place To Work, a global authority on workplace culture, the annual list recognises companies who demonstrate unwavering commitment to improving the employee experience and are pushing boundaries when it comes to workplace policies.
The Great Place to Work Trust Index Survey collates confidential quantitative and qualitative feedback from employees on their company's culture by responding to 60 statements on a 5-point scale and answering two open-ended questions. Collectively, these statements describe a great employee experience, defined by high levels of trust, respect, credibility, fairness, pride, and camaraderie.
"We're proud to receive this recognition and humbled by the support from our employees. It is, after all, our people who make Prospa a great place to work by bringing their full and authentic selves to work every day. When your purpose underpins what you do and the decisions that you make, it ener gises your employees, inspires bigger and bolder thinking at every level and translates to great experiences for your customers. It is our purpose, values and team spirit that powers the great work we do to unleash the potential of every small business," said Greg Moshal, Co-Founder and CEO at Prospa.
Over the last 12 months, Prospa has made targeted and strategic investments to pioneer new ways of working and build an exceptional employee experience. This includes rolling out a new value-led Performance and Growth Framework, where employees are equally evaluated on performance outcomes and values during annual performance reviews. This industry-leading framework ensures that Prospa can support the growth of its people, while continuing to build a high-performing organisation.
The work Prospa has done to ensure its values are embedded across the organisation at all levels is reflected in its most recent Great Place to Work employee survey. Almost all (97%) of employees understand Prospa values and what they look like in action.
"This bold way of assessing performance means that how employees got to results matters just as much as what results they have achieved," said Elise Ward, Chief People Officer, Prospa. "It's part of our strategy, to ensure our values are embedded across everything we do and lived every day. It's not about paying lip service; values are our secret sauce that allows us to build high performing teams, attract the best talent and deliver customer experiences that genuinely make a positive difference in their lives."
Prospa is also committed to building a real, inclusive and equitable workplace, through its robust benchmarking process, its parental leave policies, employee wellbeing benefits and two-way feedback loops across the organisation. The company regularly hosts Ask-Me-Anything with executive leaders, to give employees opportunities to share their ideas and perspectives on the business strategy.
The company provides a range of learning and development opportunities, including its Life & Learning Allowance, where employees can invest $1750 annually to develop new skills, improve personal wellbeing or build community connection. In its first year, the Life & Learning Allowance saw 70% utilisation across the organisation. Employees can also build new skills through the Prospa Academy, regular Hackathon events and Learning Week, where over 26 sessions were hosted in one week.
In addition to ranking on Australia's Best Place to Work List, Prospa also received its 2023 certification as a Great Place to Work in Australia and New Zealand, having been formally certified since 2019. To earn a Great Place to Work certification, companies are scored against global standards and benchmarks for employee experience, to prove they are delivering an overwhelmingly positive employee experience.
"We congratulate the 90 companies on this List and they are indeed Best Workplaces, as validated by the voices of their employees. In today's talent market businesses need to put their best foot forward to showcase their great workplace culture to retain high performing employees for the years to come. Companies who have made it onto this years' Best Workplaces list are a testament to consistently improving and maintaining their great workplace culture practices." said Mr Roland Wee, Managing Director of Great Place To Work Australia and New Zealand."