All you wish to have to find out about President Macky Sall's departure and doable successors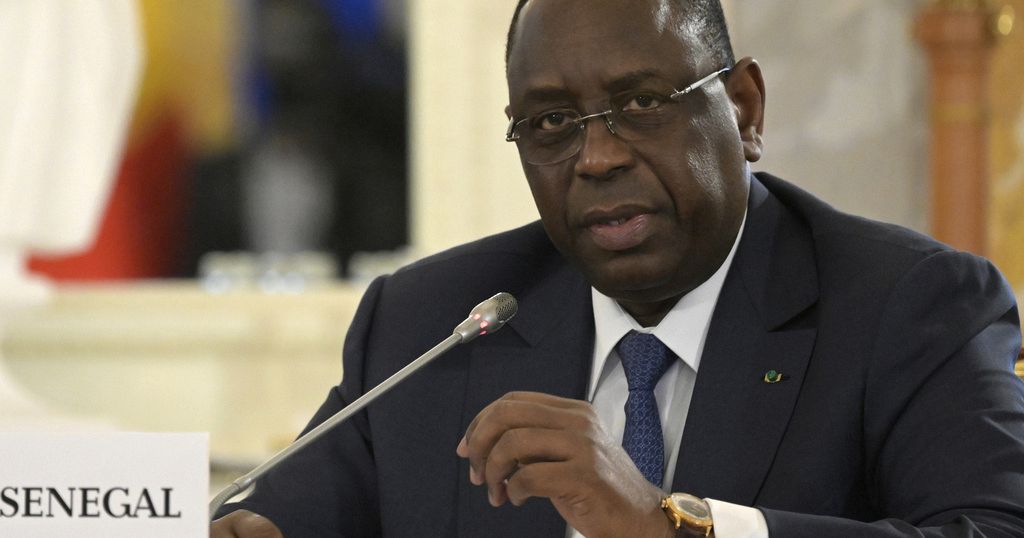 Senegalese President Macky Sall, elected in 2012 and re-elected in 2019, surprised everyone on Monday evening by announcing his decision not to stand for re-election in 2024. What are the reasons behind this decision, and what prospects does it open up for his succession?
– Why did Macky Sall spring a surprise? –
Despite promising in 2019 that he would serve his second and final term, President Sall had been silent on his candidacy for months, against a backdrop of urgent calls from his supporters to run.
Some of his actions – such as sanctioning party officials who challenged his candidacy – were taken as signs of his desire to remain in power.
Moreover, even though the Constitution stipulates that the President may not serve more than two consecutive terms, he had asserted that he had the legal right to stand again, as a revision of the fundamental law would, in his view, reset the counter to zero from 2019.
Despite a very tense political climate and the most serious unrest in Senegal in recent years, linked to the conviction of one of his main opponents, Mr. Sall waited until Monday evening to set out his intentions. "I never wanted to be held hostage to this permanent injunction to speak before the hour," he said in his address to the nation.
On Saturday, he had received – without divulging his secret – a number of local elected representatives who urged him to come forward. He kept his decision not to run secret until the last moment, even from some of his closest associates.
"I have a code of honor and a sense of historical responsibility which command me to preserve my dignity and my word", he explained to justify his choice.
Mr. Sall saw his electoral base erode after the July 2022 legislative elections, marked for the first time by the presidential camp's loss of an absolute majority in Parliament.
Observers and opponents believe that pressure from the street weighed in his decision, as did the electoral defeat in 2012 of ex-president Abdoulaye Wade, who had pushed for a third term.
– Who could be the next president? –
Macky Sall's non-candidacy opens up the political game as never before. No one in his party has revealed his ambitions, and he has not endorsed any dauphin.
The presidential coalition, united behind him, is due to meet soon to choose a candidate who will have Macky Sall's support. Divisions are possible and could weaken him, according to a member of the majority.
In this camp, a trio is emerging, made up of current Prime Minister Amadou Bâ, President of the Economic, Social and Environmental Council (Cese) Abdoulaye Diallo Diallo, and Agriculture Minister Aly Ngouille Ndiaye.
The first two were tax inspectors before their political careers, while the third holds degrees in civil engineering and finance. They are reputed to have a wide network of supporters and influential Muslim religious leaders.
Another tax inspector is in the galaxy of potential successors: Macky Sall's fiercest opponent, Ousmane Sonko, who is very popular with young people but whose candidacy is on hold due to a two-year prison sentence in a vice case and another for defamation of a minister.
Three other candidates are in the running for the election, former Prime Minister Idrissa Seck, runner-up in the 2019 presidential election, as well as former minister Karim Wade and former Dakar mayor Khalifa Sall, both from the opposition.
– What are the next steps before the presidential election? –
President Sall announced on Monday that electoral reforms would be submitted to the National Assembly this week, to enable Karim Wade and Khalifa Sall, who are barred from running in 2019 by previous judicial convictions, to stand as candidates in 2024.
These reforms are the result of a recent national consultation, in which Mr. Sonko did not participate and which did not address his case.
As it stands, Ousmane Sonko is ineligible. He has called on his supporters to mobilize for "a definitive fight", but he has been blocked by security forces at his home in Dakar – "sequestered" according to him – since May 28.
Some twenty candidates have declared their candidacy for the February 25, 2024 presidential election.
The collection of sponsorships will open in August, which should encourage candidates to unveil their candidacies within two months. Nominations are due from December 11 to 26.