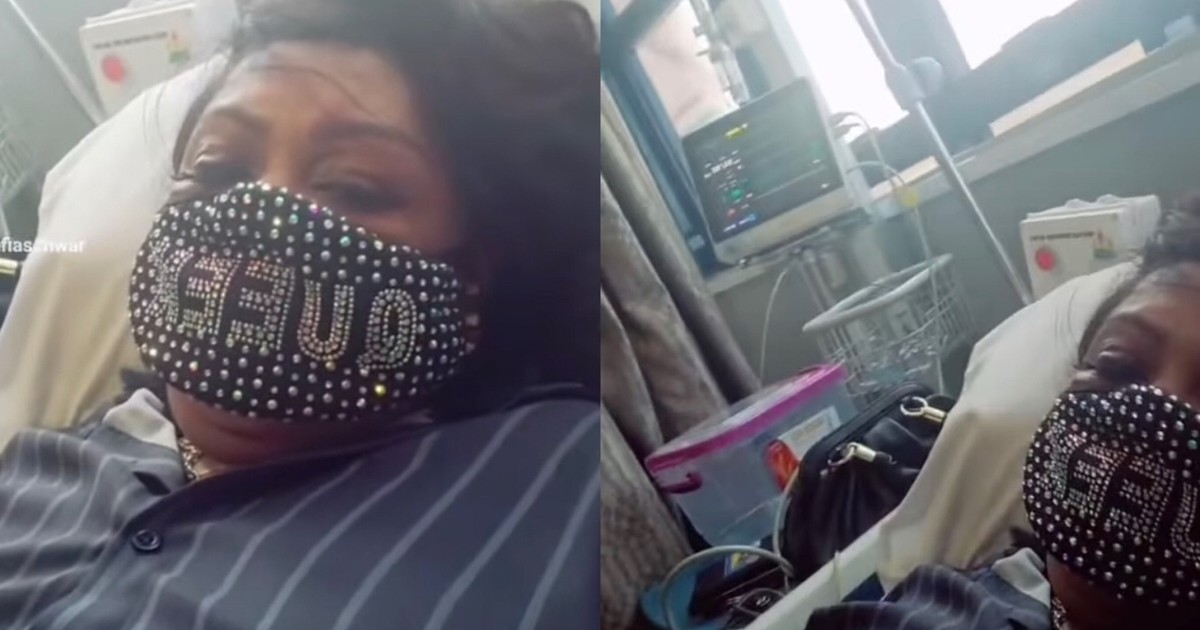 She failed to disclose her ailment to her followers but rather asked them to pray for her to recover from her sickbed.
Afia Schwar wrote, "Keep me in your prayers". One of the few videos of her on the internet without uttering a word.
In the short video, she is gasping for breath without her usual makeup and unkempt hair.
Popular celebrities like Abeiku Santana, Vicky Zugah, Tracy Boakye, Gifty Anti, and many others are showing solidarity by praying for her in the comment section.
Abeiku Santana wrote, "Prayers going out for you."
Vicky Zugah said, "You are healed iJN."
Afia Schwar had recently disclosed that she was suffering from Osteoarthritis which made her undergo surgical procedures at 37 military hospital to correct her knee defect.
Before seeking prayers from the public, Afia Schwar had posted a beautiful picture of herself dressed gallantly on heel acknowledging her 2.5 million followers.