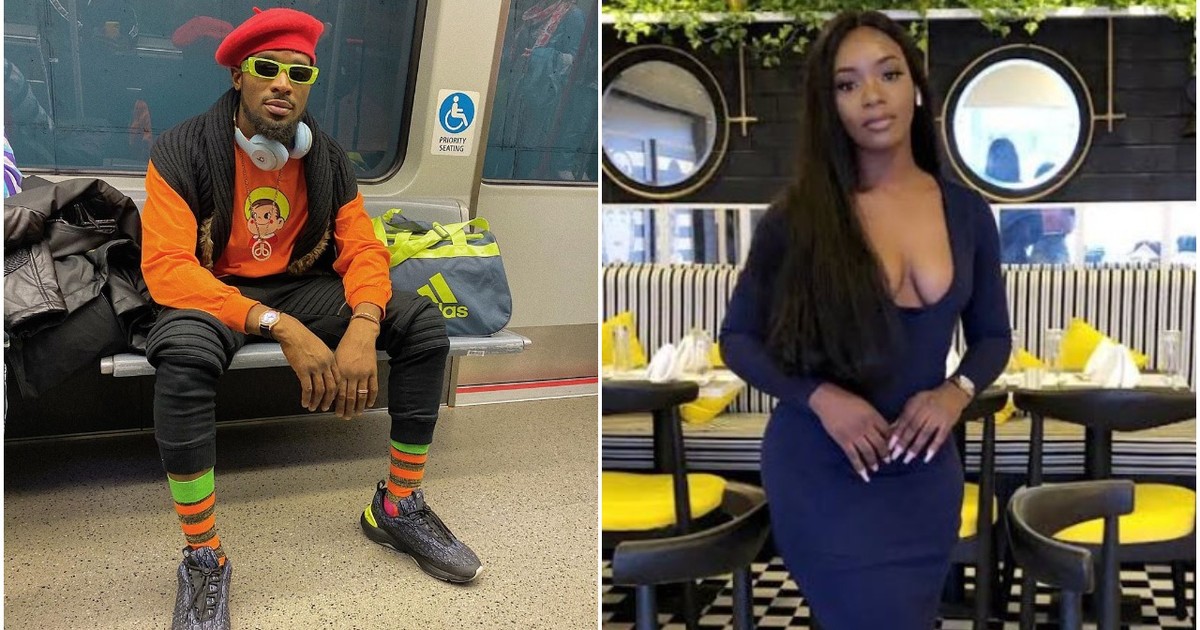 In her statement released in the early hours of Tuesday, June 24, 2020, Babatayo gave a detailed narration of what transpired after she accused D'banj of rape and her next course of action.
Here are five things she said in her statement.
1. Criminal complaint of rape against D'banj
In a press statement released by Babatayo, she revealed that she has filed a complaint at the Gender Desk of the Nigeria, Police Force Lagos Police Command Headquarters, Ikeja Lagos.
According to her, this decision was made after several failed attempts to give her own side of the story which was "thwarted by a certain police officer at the police barracks."
2. She was arrested in a commando-style
According to the young lady, she was arrested by 4 police officers who arrived at her home pretending to be delivery agents.
She was then taken to the IGP IRT office in Harold Shodipo, Ikeja where she was detained alongside criminals and her phone seized. She said while in detention, she had little access to a lawyer.
"I spent almost 48 hours at the police station, without being charged for a single crime. When I asked what was the reason for the detention, the police refused to answer but continued to treat me like a criminal," she wrote.
She also said clarified that her mother was not arrested following contrary reports.
"My mother was not arrested. She remained supportive and engaged all her efforts like every good mother, alongside various other interventions to secure my release," she wrote.
3. She was held captive by Dbanj
One major part of her statement indicates that she was isolated by the music star and his team at an undisclosed location.
According to her, it took the intervention of the director of Stand to End Rape Initiative and other activists who were able to get her out of the location where she was held. This was only possible with the use of a satellite mapping.
4. Dbanj forced her to retract rape allegation
According to Babatayo's statement, the music star forced her to retract the rape allegations.
"I was isolated from my family, coerced, pressured, and intimated in person by Dbanj and his team to retract all statements and announce that my testimony was a publicity stunt," she said.
5. N1.6M raised and support from well-meaning Nigerians
Miss Babatayo went on to thank everyone who raised an alarm over her illegal detention on social media. She also revealed that the sum of N1.6m was raised to help with her legal fees and personal needs.
Babatayo also says she has enjoyed the support of well-meaning Nigerians including Mrs Akeredolu (SAN), former Attorney General of Ogun State who has put her full weight behind her and will be providing legal support.
She also expresses appreciation to the Attorney General of Lagos State for writing to the Lagos State Commissioner of Police to investigate the matter and also the Inspector General of Police for instructing that the matter be investigated immediately.